Our Depreciating Independence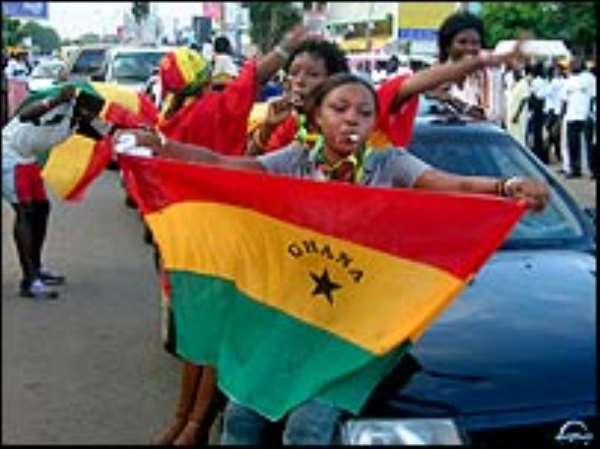 The 1957 whistle that blew to free Ghana from the Rocky Mountain of oppressors rule through leadership of charisma, sacrifice, self believe and communalism seems to begin to take a back walk in the hands of some Governments after the inhumane selfish overthrow of Dr. KWAME.NKRUMAH by some greedy self-centered Ghanaians who called themselves the capitalists.
It is not surprising that Ghana's politics centers on socialism and capitalism with each of them possessing its unique charisma. Despite the independence gained for us some six decays ago, some of our leaders are still inclined to the colonial enterprise and cannot do anything better apart from making derogatory comments and prognostications without backing them with actions.
Nkrumah fought for Africanism and suffered the faith of his course. However, the individual fight for economic self-reliance and freedom afterward has kept the colonialists exploiting us as individual states in the African continent.
Remember what happened to Laurent Gbagbo of Cote d'Ivoire, Muammar Gadhafi of Libya and Robert Mugabe of Zimbabwe, etc. In African countries where we have reputable democracy like Ghana, lies, political propaganda and democratic suppression of citizens is practically seen in the rulings of the President. Nepotism, mediocracy, Corruption, and self-centeredness are characteristics of many of these Governments.
The Nkrumah memorial day is celebrated with mixed feelings by Ghanaians as a result of the light-hearted speech the President of Ghana made on the deportation of one Ayisha Huang from China. If I have any reason to think why he regretted the decision of the whole nation, is his fear to take bold decisions in the face of the international community. He fumbled in his last approach to the question on homosexuality which Ghanaians gave him the benefit of the doubt, but his current regret on the deportation of Ayisha Huang shows his level of hypocrisy and readiness to sell Ghana or put us back to colonial rule.
Empathetically, Prof John Evans Atta mills made his stands known to Barack Obama when the latter mentioned of homosexuality and accepted to be denied foreign aids than foreign imposition.
I think the President has forgotten what led us to independence, the voices and the stands involving the process but has always been on top of his voice claiming to advocate for Ghana beyond aid contrary to his inability to even follow due process securing loans and other deals from the international community.
I always feel challenged the President of the Republic of Ghana don't feel for his citizens if not his appointees. He is trying to write his own history of putting Ghana back into the hands of our colonial masters. He is working artificially hard to rewrite the existing history earned long before him by his renaming of public institutions and inception of his own favored public events.
Ghana needs the men to work
Long live Ghana
Long live Africanism
I stand for United States of Africa
The iconic Nkrumah is memorable.
By: Comrade from Kunsaari.