Why People Blame God For The Suffering In The World?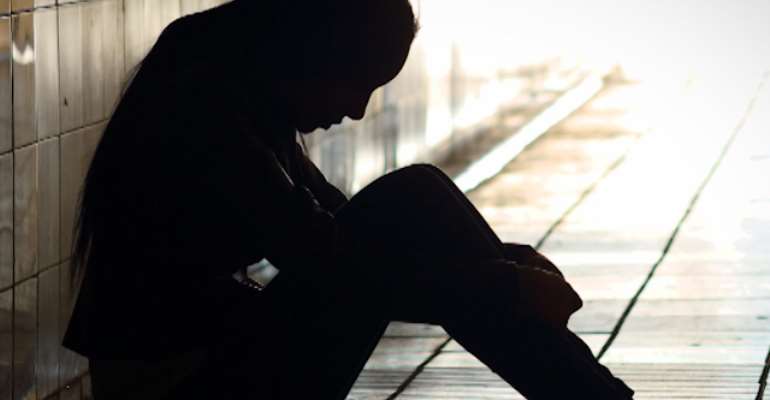 The faith of many Christians across the world is dwindling, simply because they argue daily with if there is God why must He permit so much suffering in this world?
To me, people who often ask such questions are not true Christians, if they are, it is simply to acknowledge the fact that the suffering in this world is caused by the man, not by God, therefore, let the man stop his wickedness to heal the world.
Wickedness comes in many ways such as greed, corruption, crime, murder, nepotism, tribalism and other malpractices which are not in accordance with or principles of God. Since men read the Bible or the Koran, yet do what is contrary to what is written in the Holy Books, things will never go normal on the surface of this earth.
In fact, a pagan or an atheist, who doesn't believe in the existence of God, may find it easy to pass through the eye of a needle or enter the Kingdom of Heaven than a Christian or Muslim causing pain and suffering to innocent people. Horrible things are taking place in both Muslim and Christians countries against innocent people, thus; people often wonder what kind of God do these people worship?
Instead of people blaming God for today's chaos, unrest and crime which have taken over our communities, blame the man for them. Everyone knows that sufferings, pain and other life turmoil are the true great mystery of our life. The cross itself is an instrument of torture, the scaffold to which Jesus Christ was hung but the wicked acts of the man have made life more unbearable.
The fragility of creation; on the other, sin, which brings injustice, violence, and abuse to the world, continue to cause misery to people. People are suffering so much that many want to die and those who have no power to resist suicide tendencies often commit suicide. Frankly speaking, religion is part of the drama of suffering today because so much religion has brought so much confusion.
When Jesus was preaching about love and repentance, many called him a devil and some even wanted to stone him to death. He experienced pain, injustice, persecution, and death. The same violence and wickedness exist today. Sometimes, I wonder if Jesus will come back as the Bible says because crime today has doubled without a solution.
God is not responsible for poverty; it is man's greed which created poverty. They have taken all the treasures and minerals resources God has provided for everyone alone, while they keep the majority hungry and poor, often forgotten about "For what shall it profit a man, if he shall gain the whole world, but lose his soul?" -Mark 8:36"
Without love, nothing significant can be achieved in this world, therefore, we must try to dwell at home and wherever we are with this greatest commandment and live in the truth in every season of our life.