Ghana's National Security Architecture Must Be Anchored On World-Class Professionalism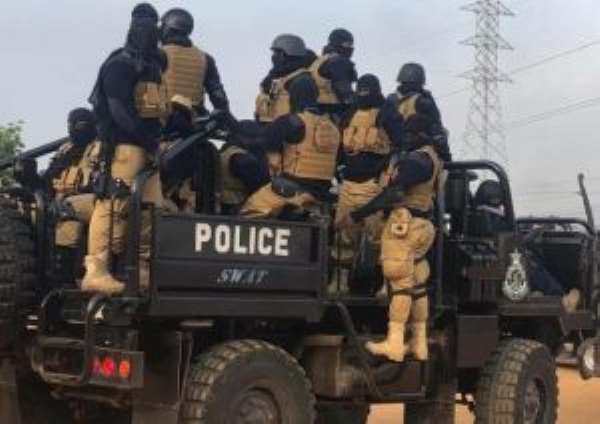 I nearly wept as I read an interesting Equaltimes.org article entitled:
"Cold War in the Arctic: the latest hotshot in global geopolitics thanks to climate change". It confirmed for me, yet again, why President Akufo-Addo must get rid of Hon. Bryan Acheampong, immediately.
Alas, instead of focusing, amongst other things, on the global threats to our future economic well-being, those in charge of Ghana's national security are rather busy packing our secret services with myrmidon-thugs, for the sole purpose of intimidating supporters of their ruling party's political opponents, nationwide, during the November 2020 presidential and parliamentary elections. Sheer barbarism and lunacy.
It was the uncouth and verbally-aggressive Bernard Antwi-Boasiako, who let slip that one, to the assembled Ghanaian media, in the vicinity of the Ayawaso West Wougon Presbyterian Church School polling station, during the by-election to replace the late Hon Kyremateng Agyarko, who was the MP for that constituency till his sudden death.
Buried somewhere in that very interesting Equaltimes.org news story, readers are kept abreast with how global warming is opening up new navigable sea routes, in the arctic, which will eventually affect traffic to ports in West Africa. Are Bryan Acheampong & Co aware of such looming threats, one wonders? One doubts that very much.
Yet, this administration, stubbornly refuses to heed the warning that our national security architecture must be anchored on world-class professionalism - not the gung-ho #We-will-show-you-where-power-lies-idiocy, of the approach adopted by the Bryan Acheampongs and Bernard Antwi-Boadiakos. Hmmm, Oman Ghana eyeasem ooooo. Yooooo. Hmmmm...