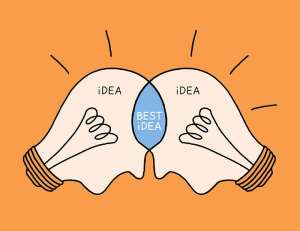 It is the close observation of little things which is the secret of success in business, in art, in science, and in every pursuit of life. - Samuel Smiles
Observation is a personal growth tool. When we observe we take notice of everything that is happening around us.
We need to be observant so that we can learn the lessons life can teach us. Take a deep interest in knowing more about yourself and other people.
You observe yourself to determine whether your life is unfolding the way you want it. Observe and take stock of your life and find out whether you are making progress or not.
If you critically observe your own life, you will come to know what is working and what is not working. Your observations may reveal what aspects of your life you need to make changes to bring about improvements.
Based on your observations, you can come up with an action plan to take your life to the next proverbial higher levels. A good observer will gain new insights which he can apply to improve his life and achieve success.
You need to observe yourself to uncover your weak and strong points. Your strong points indicate where you do better and your weak points where your performance falls short of expectation.
You can emphasize your strong points and work hard to improve your weak areas. That is how you can become a better you.
Observe various activities and events happening around you. They offer opportunities for you to learn, grow and develop.
Your observation may reveal the good and the bad. Learn the lessons, discard the bad and apply the insights from the good to improve your own life and the lives of those around you.
There is always something to learn in everything situation. There are right and wrong ways of doing things.
By being attentive, we would do what is right when we face a similar situation. We should learn to not repeat the mistakes we have made or the mistakes others have made.
Study the world around you, it can help you grow in wisdom. It will increase your knowledge and this can empower you to make effective decisions and do the right things in any given situation.
If you want to become successful in a particular field, trade or profession, study those who have achieved success in that field or career. There is a lot to learn about such people.
What are they doing differently than you? What are their secrets of success?
What principles have they applied to achieve success in their business or occupation? What qualities have contributed to their success?
How did they overcome the challenges they encountered in life? How come some people were able to sustain their success whilst others lost their own?
Read the success stories of successful people. Read the biographies or autobiographies of such powerful people.
When we study the life of successful people, we would learn their success habits, gain wisdom, knowledge and new insights which we can apply to improve our own life. To be wise, associate with the wise.
Bible encourages us to associate with the wise so we can tap something useful from them and add value to our own life. For the avoidance of doubt, Eph. 5:15, 16 says, "See then that you walk circumspectly, not as fools but as wise, redeeming the time, because the days are evil."
Be a sharp eyed person as you interact with people. Observe how people communicate and build better relationships that help them in their quest for success.
If you do what successful people do, you will achieve the same success they have.
King Solomon's phenomenal success could partly be attributed to the fact that he was a keen observer of things. He studied people, plants and animals, fishes, the wind, moon and stars among many other elements within the natural environment.
He also imbibed prayer and meditation. He applied the wisdom he gained and as a result became a successful leader.
In conclusion, observation is a great way to learn and gain wisdom and knowledge both of which are critical to personal development and success. Publilius Syrus wrote: "Observation, not old age, brings wisdom." And wisdom brings wealth and honour.
Yours in inspiration,
ARK AWOLUGUTU
Email: [email protected]
Cell: 0559 466 048, 0208 455 296