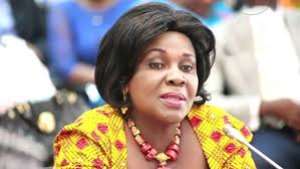 The Ministry of Sanitation and Water Resources has admonished Ghanaians to observe this year's World Clean-up exercise scheduled for September 21, 2019.
In a release signed by the Chief Director of the Ministry, he admonished the people of Ghana to equally join the rest of world by undertaking various clean-up exercises in their homes, neighbourhoods and communities to ensure the relevance of the event.
To tackle the challenge of global Solid Waste Management across the world, the event has been made possible through the Global Community for Social Action aimed at making sure the International Community observe the event, the statement noted.
The statement stressed, "It is in expectation of the Ministry that the celebration of this year's World Clean-up Day will rekindle our collective spirit to ensure a clean environment towards the realization of the President's vision of making Accra the cleanest city in Africa."
Read full statement below: