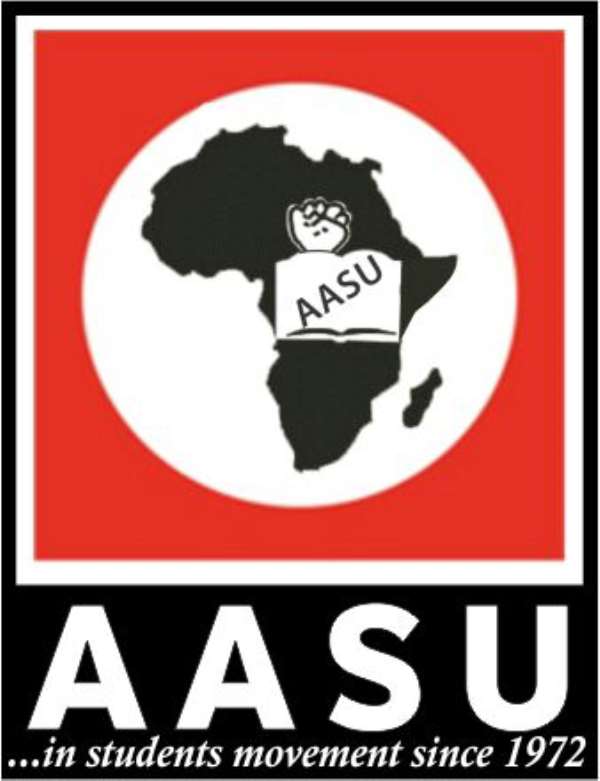 ALL AFRICA STUDENTS UNION (AASU)
UNION PANAFRICAINE DES ETUDIANTS (UPE)
AASU-Secretariat: po box m274 Accra-Ghana; www.aasuonline.org | [email protected] | +233(0)242879028
PRESS STATEMENT
Issued: September, 2019
AASU ON INTERNATIONAL DAY OF PEACE- SEPTEMBER 21
The International Day of Peace was declared in 1981 through the adoption of resolution 36/67 by the United Nations General Assembly. However, the celebration of the Day on September 21 was decided by the fifty-fifth session of the General Assembly through the adoption of resolution 55/282 on 7th September 2001.
The theme for the 2019 International Day of Peace is "Climate Action for Peace". This is a clear demonstration of how the preservation of world peace is linked to the necessity for all to safeguard the planet. The disappearance of some islands in South Pacific, the recurrence of tropical storms, the frequent snowmelt and the proliferation of forest fires testify to the urgency to tackle climate action as recognized by the Paris Accord.
The current life-threatening climatic changes and catastrophes are becoming all-too frequent, and clashes over declining resources could stimulate climate-related conflicts. Henceforth, it is important for us to act quickly to avoid climatic conflicts borne out of these natural disasters caused by climatic malfunction of our planet. Therefore, the young people who represent the future of humanity, and in particular students, must be at the forefront of the struggle for peace, the survival of humanity and our planet. The students who constitute the most conscious and dynamic section of the youth must be at the vanguard of this fight.
The All-Africa Students Union (AASU) has always been at the frontline of the fights for peace alongside the international students' movement and the grassroots. On 24 September, the AASU-Secretariat is organizing a Climate Action youth session at its Headquarters aimed at drawing a concrete and realistic plan to involve students in climate actions.
To preserve world peace, let us mobilize ourselves to safeguard our climate and so fragile ecosystems. Our present and future depends on it.
Peter Kwasi Kodjie
(Secretary General)