Mahama Spain Donates Ambulance To Community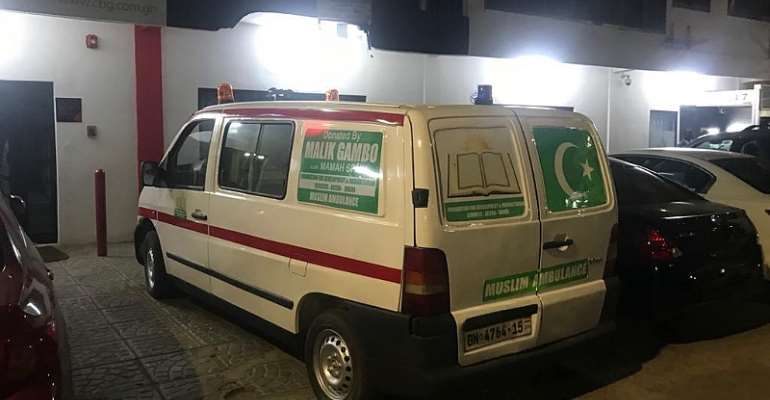 An NPP parliamentary hopeful in the Ayawaso East Constituency of the Greater Accra Region has donated an ambulance to the Nima community, a suburb of Accra.
The aspirant, Alhaji Malik Gambo, popularly known as Mahama Spain, noted that the objective of the donation is to help lessen the burden and sufferings of the poor and vulnerable within the Nima community and its environs.
"We must not always depend on the Arabs and the west for help but we must rather rise up to help our own people with the little that we have," he stated.
The ambulance, Alhaji Malik Gambo noted is for the use of all regardless of one's political and religious affiliation. '' A non-partisan committee will therefore be set up to be in charge of the vehicle ''.
He however explained that even though the ambulance was donated free of charge, a small token shall be collected from end-users to ensure that it receives constant maintenance that it requires to make it last longer and beneficial to the community.
The aspirant has also promised to assist financially with the maintenance of the vehicle. To that end, he pointed out that each month he will contribute about thirty percent of the money needed for the constant maintenance of the vehicle.
Alhaji Malik Gambo who promised to add one or two more ambulances to the community soon added that the donation wasn't to win political sympathy but was to serve mankind especially the poor who mostly find it difficult transferring their sick and dead wards to hospitals and cemeteries for medication, preservations and burials.
He charged the yet to be set up a committee to ensure transparency and accountability in the discharge of their mandate.
He further tasked them to also ensure the vehicle is used for the purpose it was donated for, devoid of partiality.
The philanthropist, businessman cum politician also hinted of a community radio station to be established soon in the community to serve the people of Nima and other Zongo communities in Ghana.
Plans he indicated are far advanced to set up the radio station as the building, to house the media organization and other things needed are already available and will soon be rolled out to serve the people.
Alhaji Malik Gambo, known in public life as Mahama Spain, will be contesting the Ayawaso East parliamentary primaries of the ruling New Patriotic Party [NPP] alongside four other candidates.