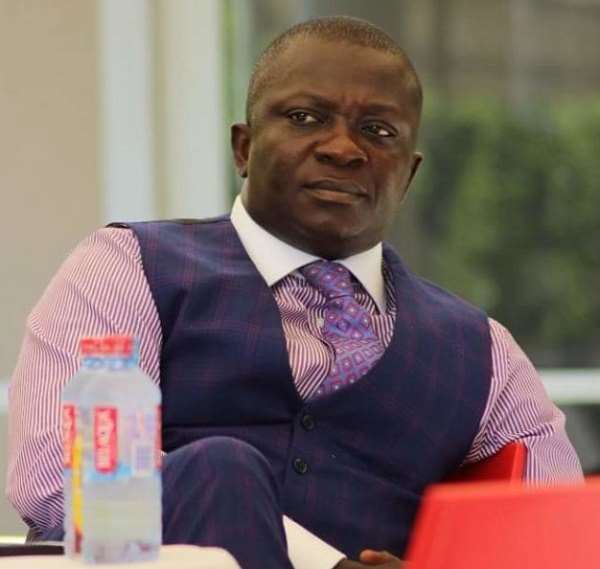 Hon. Bryan Acheampong
Has Ghana become an oligarchy, in all but name - whiles successfully masquerading as an exemplary African democracy? No one in the United Kingdom, including even members of the Royal Family, the Prime Minister and his Cabinet, and MPs, for example, can openly accuse a former British prime minister of being complicit in the murder of two alleged blackmailers, who had his or her nude photographs, without being invited to assist the police to investigate that former prime minister, who would also be invited to assist the police to investigate the matter too.
In our case, however, it appears that important people in Ghana are actually above our country's laws. How else can one explain the deafening silence by the Ghanaian media, about the lack of action to investigate such a serious allegation - of conspiracy to commit murder, made by the arrogant and foolhardy-loose-talking Hon. Kennedy Adjapong, against former President Mahama - by the Criminal Investigations Department (CID) of the Ghana Police Service? Incredible.
Such egregious examples of impunity-of-the-rich-and-powerful, are slowly chipping away at the credibility of our institutions of state, and gradually eroding society's moral fabric. Ditto underminning the very foundations of Ghanaian democracy. Hmmm, Oman Ghana eyeasem ooooo - asem kesie ebeba debi ankasa. Our ruling vampire-élites are drinking in what is The Last Chance Salon, but are clearly oblivious of the fact. Eeiii, Ghana - ayeasem oooo.
Yet another example, is the shocking and amoral disregard, and rejection, by the government, of some key recommendactions contained in the just-released report of the Justice Emile Short Commission, in the white paper on it. We cannot eat our cake and have it. There is no nation in this world that has attracted the investment needed to ensure its transformation into a prosperous society, which did not have a solidly professional and word-class security architecture in place. Who do we think we are kidding? Those of our leaders who do so must stop acting like barbarians. Full stop.
The question is: What will the world, which was so disgusted by the viral video of the abominable events in the vicinity of the Ayawaso West Wougon Presbyterian Church School polling station, during the by-election to replace the late Hon. Kyremateng Agyarko, think about our nation, when such cynicism designed to protect the despicable and treasonable fools, who have turned our national security apparatus into the super-generous and ever-attentive employers, of the New Patriotic Party's (NPP) privately-owned security companies' myrmidon-thugs (said to be controlled by some of the party's super-wealthy hardliners)? President Akufo-Addo must take immediate steps to sack Hon. Bryan Acheampong immediately. He is totally unfit to be in charge of our nation's security. Yooooo. Hmmmm...