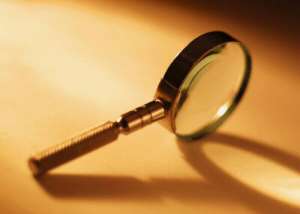 We tend to look at everything with cynicism when we could do so devoid of these negative thoughts and feelings.
The Emile Short Commission comes out with its recommendations regarding the Ayawaso West Wuogon election violence.
The watchword is RECOMMENDATIONS, and these are for considerations.
Recommendations are not laws binding on anybody. Therefore, the Akufo-Addo administration is not obliged to embrace every single item captured as a recommendation in the report.
A white paper on what the state will do out of these recommendations will be issued in due course.
That's why, after the Dzamefeh Commission recommended sanctions against Elvis Afriyie-Ankrah and Kojo Adu-Asare, John Mahama rather chose to elevate the duo by sending them to the then Flagstaff House.
People should go and read the Dzamefeh Commission's Report and juxtapose same with the white paper from the government then.
Our NDC friends have no moral justification to criticize what is in the public domain.
Quite often, the modus operandi of a commission of inquiry is to get to the nitty-gritty of an issue.
Commissions are set up to ascertain detailed information on happenings at a particular time period.
Recommendations, though, are by-products of what the findings are, they are not the most important aspects of the work of the commission.
We set up commissions to guide us futuristically so that similar situations could be avoided.
A holistic approach must be adopted in reading this Emile Short Commission's Report instead of the punitive measures the eminent members of the committee recommended.
We cannot look at the solutions without critically looking at the causes and effects.
We shall lose the essence of this Commission's Report if we throw away aspects of its contents and focus on just one aspect.
Strangely enough, Ofosu-Ampofoh can sit in his office in Accra and determine who is a member of the NDC and who is not along the borders of the country and come to the conclusion that Jean Mensa is deliberately disenfranchising them!
Moreover, he cannot fathom why people along the borders who are considered non-Ghanaians are having their names removed from the voters register when the same Electoral Commission is lacing its boots to roll out ROPAL.
Logic is an extinct commodity in their minds. ROPAL is for Ghanaians outside not non-Ghanaians in and outside the country.
Rolling out or implementing ROPAL does not mean that anybody Jean Mensa meets on the streets of Lagos, Abidjan, Bamako, Cape Town, Calcutta and even Beijing should be registered as a Ghanaian because we are registering people outside Ghana.
The whole press conference and the constant references to Jean Mensa and Bossman Asare are indicative of the fact that it was organised just to bastardize the two and to create disaffection for them.
They can do their propaganda but they should ensure that a bit of logic is applied.