Short Commission report: Azugu, Bryan Acheampong, others were cited for sanctions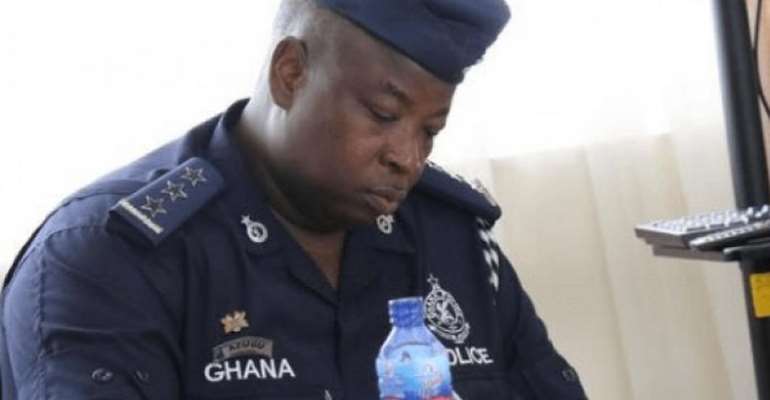 The Emile Short Commission of Inquiry which investigated the Ayawaso West Wuogon by-election violence cited some of the key witnesses and persons of interest for sanctions in its report.
In the report, which has been sighted by Citi News, some of the persons indicted for the confusion at a polling centre at La Bawaleshie which resulted in six casualties, were deemed to be deserving of criminal prosecution.
It was advised by the commission that the SWAT commander, DSP Samuel Kojo Azugu, who headed the unit at the centre of police brutality accusations, be removed from his post and reassigned by the Inspector General of Police.
This is because of his "failure to appropriately command and control the SWAT team of which he had charge during the operation at the La Bawaleshie school polling station."
The Commission, in addition, recommended the reprimand of Colonel Mike Opoku, "for being ultimately responsible for the outcome of the SWAT operation at the La Bawaleshie School Polling Station."
"His liability is further reinforced by his failure to properly define the mission for which the SWAT team was sent and ensuring that the SWAT team complied with the defined mission. Further, he failed to conduct and internal inquiry into identifying the culprits of the offence when revelations became rife that there were operational lapses resulting in violations of human rights."
It was further recommended, that Col. Opoku be ordered to release the weapons used for, as well as the persons involved in ,the operation to enable ballistic testing and analysis to be undertaken and for further investigations by the police in light of the conflicting reports over the source of gunfire and bullet casings at the scene of the confusion.
Bryan Acheampong, the Minister of State in charge of National Security is also supposed to face some form of reprimand, the report stated.
This is for "his ultimate responsibility as Minister in authorising an operation of that character on a day of an election in a built-up area."
As far as the SWAT team is concerned, the commission recommended that the SWAT team of the National Security Council Secretariat should be disbanded and its operatives reassigned.
The Commission advised that support for special operations should be sought from the specialised units of the police directly as and when necessary.
The SWAT team was reportedly in the area in response to intelligence that a group planned to disrupt the election.
Already, the leaked white paper from the government indicates that the commission recommended the criminal prosecution of Ernest Akomea alias 'Double' "for the unauthorized possession of firearms under section 192(1) of the Criminal Offences Act."
The Commission also recommended the criminal prosecution one Mohammed Sulemana for slapping the Member of Parliament for Ningo Prampram, Samuel George.
But only the former recommendation was taken on by the government, according to the white paper.
The government in the Paper argued that the facts presented by the commission supported "a valid defence of provocation for the said assault [by Mohammed Sulemana]."