The Presbyterian Church of Ghana, Paris Branch(Peace Congregation) has celebrated its 10 years anniversary last Sunday 15thSeptempber 2019 at Saint-Denis La Briche near Paris. France Ghanafohene Nana Ansah Sasraku who was the chairman, led a delegation of Traditional leaders to the occasion.
Hon. Osei Mensah Michael, President of the Ghanaian Community in France Council and the Organisation of Ghanaians Abroad graced the occasion with his Vice-President, Mr. Kennedy Kyeremeh. He delivered congratulatory messages from the two institutions and colourfully distributed Certificates of Merit and Recognition to founders of the Church. In a short address, he urged Ghanaian churches in France to keep uniting in order to form a vital force behind our community. He is the Author of ''A Call For a Ministry of Ghanaians in Foreign Lands with Two Subsidiary Parliamentary Seats from Each Continent''. He underlined the exemplarity of Ghanaians wherever they found themselves.
The special guest of the occasion was Mr. Timothy Aidoo Consul at the Ghana Embassy in France. He represented H.E. Anna Bossman Ghana's Ambassador to France and the Embassy. In an address, He commended the leaders of the Church for all the sacrifices they have made to bring the congregation this far. In his infancy, he attended a Presby school he said.
The church cathechist Mr. George Asare read the history of the branch.
Rev. Emmanuel Omari was the host pastor for the occasion. As the Minister-in-Charge of Peace Congregation, Paris, he expressed satisfaction for the success chalked.
Rev. Sampson Akwasi Amankwah, Acting Presbytery Chairperson for Europe, delivered the sermon. He prayed for the progress of Ghanaians in France and beyond. He thanked all the leaders and guests for their presence
Several choir groups and singing bands from various Ghanaian Congregations cheered up the occasion with beautiful songs.
The Presbyterian church wish to thank all those who were present, for their generosity and support. The doors of the Presbyterian Church are open every Sunday to all for worship at 71-73 rue de la Briche 93200 Saint-Denis from 2pm-5pm.
GHACIF/OGHA News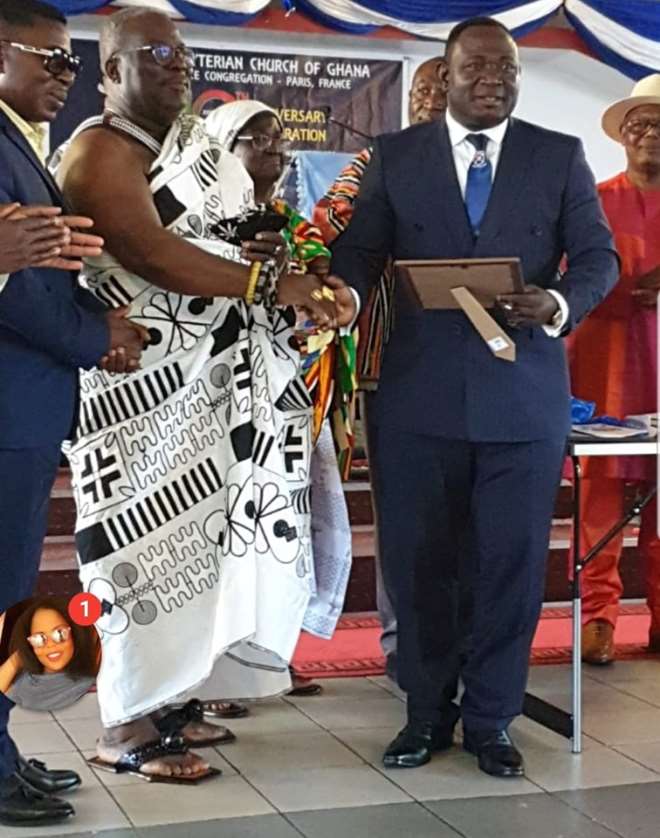 Cathechist Presby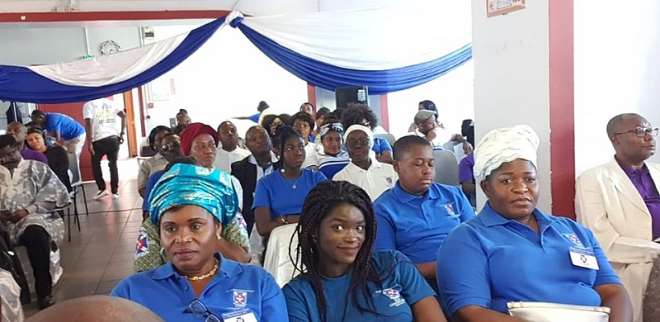 Presby Congregation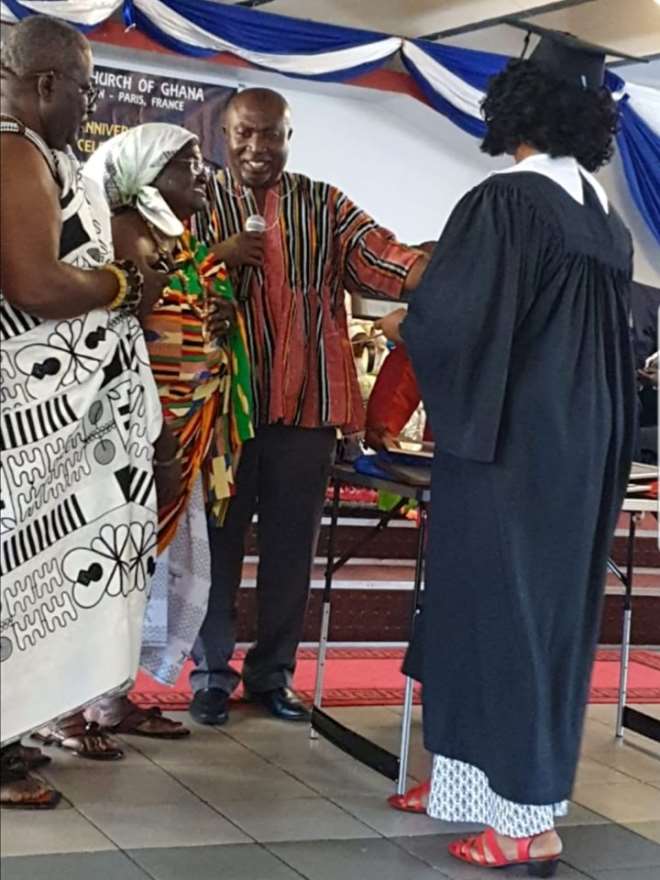 Presby Omm