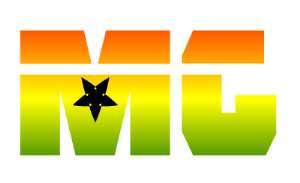 ModernGhana hereby apologises unreservedly to Hon Alexander Kwamena Afenyo-Markin, Member of Parliament for Efutu and Board Chairman of the Ghana Water Company Limited, for a series of publications by an independent columnist on our news portal, Alhassan Salifu Bawah, a lecturer at the University of Education, Winneba.
These publications have not only damaged his reputation as a businessman but also ravaged his credibility as an accomplished lawyer, and distinguished Member of Ghana's Parliament as well as the ECOWAS Parliament.
We at ModernGhana strongly believe that Ghana's democracy which is still at an incipient stage can only make meaning when ordinary citizens are given a voice.
It is that belief that gave birth to our opinion and article columns where all manner of persons locally and internationally express their views freely and responsively on various subjects.
However, in a situation where one's words become allegations, it clearly changes the narrative from an opinion to a personal attack which must be backed with facts and evidence.
The said publications authored by Alhassan Salifu Bawah made many unsubstantiated allegations that impugn on the integrity and reputation of Mr Alexander Kwamena Afenyo-Markin. We consider any such allegations very injurious and unfair and as such fully disassociate ourselves from the representations in those articles. They in no way reflect the views of ModernGhana.
In keeping with our commitment to ensuring our publications conform to the highest standards of professional, quality and reliable journalism at all times, we hereby, in addition to the apology above, retract the entirety of the damaging publications without any delay. Additionally, all electronic links to the offending publications against Hon Afenyo-Markin have been taken down and completely disabled.
Furthermore, we hereby commit to taking appropriate steps to prevent the publication of similar articles of the author against Hon Afenyo-Markin on our portal.
These steps will, in effect, ensure that the lapses that resulted in these patently regrettable episodes of embarrassment to Hon. Afenyo-Markin does not repeat itself in any shape or form.
ModernGhana remains committed to the highest standards of journalism in Ghana.
Once again, our sincere and deepest apologies to Hon Afenyo-Markin for the grave embarrassment those articles have caused him in the eyes of the news-consuming public and right-thinking members of the public, his professional and business colleagues, as well as his constituents.
ModernGhana Team.