Local Gov't Service Boss Justifies Interdiction Of Partisan Staff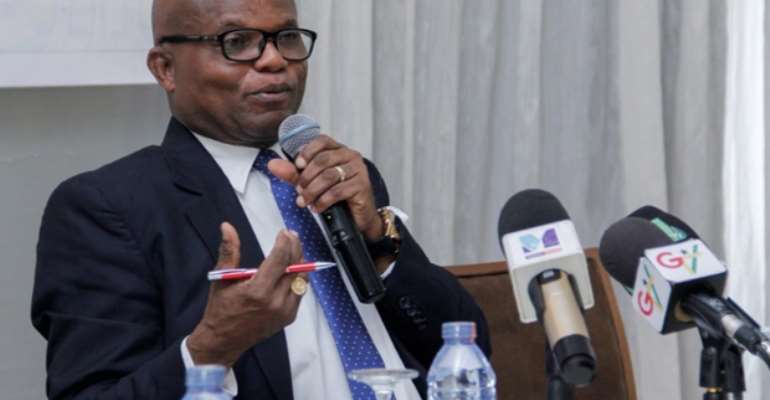 Head of the Local Government Service (LGS), Dr. Nana Ato Arthur, has justified the interdiction of three officials who were found engaging in what he described as "partisan politics."
Three local government officials were issued interdiction letters early this month after two of them were found to have contested for the position of Parliamentary candidate on the ticket of the opposition National Democratic Congress (NDC), and the other gearing up to contest on the ticket of the ruling New Patriotic Party (NPP).
The three are Roland Nsoh-Billa Abire, Bolgatanga East Constituency; Alhaji Maazu Abubakr, Pru West Constituency and Alexander Heididor, Suaman Constituency.
Addressing journalists at Peduase in the Eastern Region last week, Nana Ato Arthur said the three officials breached rules and regulations which stated that no staff should engage in partisan politics whilst in active service.
Citing Article 284 of the 1992 Constitution Nana Ato Arthur stressed that an official of the service who wants to contest to become an MP or any political position must first resign from the service, adding that such a person will not be denied once he or she decides to engage in party politics and takes the 'proximate step'.
However, he said "the integrity of the service shall not be compromised" since the exercise of the constitutional right of a public officer is likely to conflict with his or her functions as a public officer.
"A public officer who intends to take part in active political activities, whether directly or indirectly, should first resign from the public service before taking proximate steps towards the realization of the ambition to be a member of parliament or engage in open party politics", he advised.
---Daily Guide