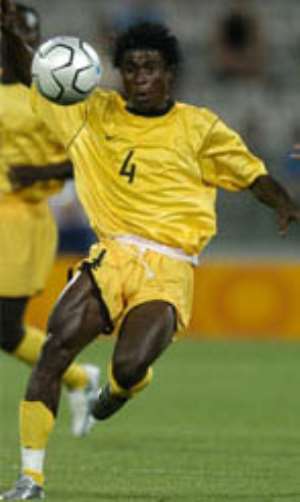 Ghana midfielder Emmanuel Osei has been banned by the Romanian first division club Politehnica Timisoara for six months for insubordination.
"Osei rebuffed any attempt to communicate with the team's coach Gheorghe Hagi and also failed to cooperate with the team on and off the field," general manager Ion Craciunescu said on Wednesday.
On the field, Osei played in a selfish manner and did not obey the coach's instructions or cooperate with the rest of the team, Craciunescu said.
Osei has been on a one-year loan from Italy's Livorno since July.
He played seven matches, four as a substitute, in 2005.
Craciunescu said the club had bought a plane ticket for Osei to go back to Accra.