NDC not perturbed over EIU report-Asiedu Nketia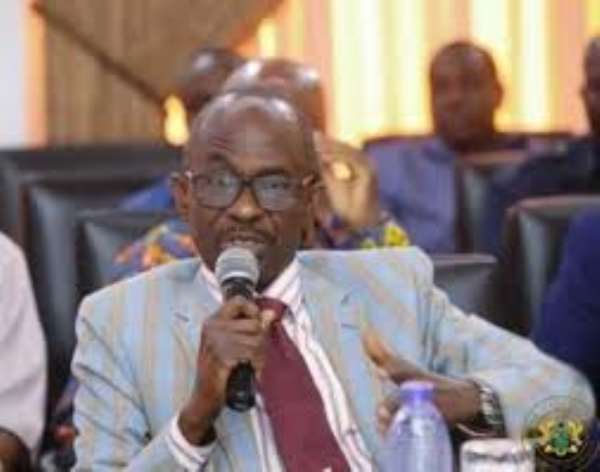 General Secretary for the opposition party in Ghana the National Democrat Congress NDC), Johnson Asiedu Nketia says the party is not perturbed by he latest election survey by the Economic Intelligent Unit (EIU) but rather spurred.
In his opinion, the report is generalized and not certain on the victory of a particular party.
Responding to host of Okay Fm's Ade nkyen bia Akosua Agoo Aboagye of the NDC's stance, he said "we are grateful to EIU for the report."
According to him, they suggested alternatives for both parties to intensify it strategies and that its in the court of both parties to strengthen their base.
"The report gave options on what should be done and what not to, so there's nothing to be afraid of as a party."
The Economist Intelligence Unit in its recent report said "it expects the ruling New Patriotic Party (NPP) to retain power, as the party is seen as a better custodian of the economy than the opposition National Democratic Congress."
It further explained: "The next presidential and parliamentary elections are due in November 2020. During the remainder of the term in office of the president, Nana Akufo-Addo, the economic situation will generally improve.
It further stated that in the presidential election, Mr Akufo­Addo will face a challenge from John Mahama and that "if the NDC can present a coherent opposition and hold the NPP to account on unfulfilled campaign promises -particularly on job creation and industrialisation, where progress has been generally slow and success patchy—the election could be closely contested".
These assertions, Mr. Asiedu Nketia believes both parties are liable to defeat and also both winnable. "So it is not definite for someone to suggest a particular party is winnable."