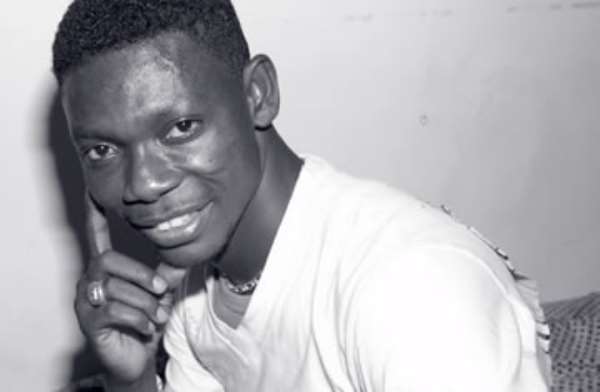 Kofi Adu aka Agya Koo,
Dear Kofi Adu aka Agya Koo,
I am very glad to write you this letter as your core fan in Ghana.
First of all, having waited for long to seeing your movie career bounces back vehemently since 3 years after voting for the change which you stood for and believed was the surest way for you to reclaim your local championship title in the Akan movie industry. And also, once again see yourself on top of Kwodjo Nkansah aka Liwin and Kwaku Manu.
Being your staunch supporter and movie fan, I make much time to follow you and belief in your decisions and actions. Prior to 2016 general elections, you made the following claims and we stood by you just to see you back to business as a onetime local giant in Akan movies.
That no producer featured you in any movie role in the almost 5 years of John Mahama reign as president of the republic of Ghana. This you claimed was a result of bad economic policies implemented by the Est-while administration.
That if the prevailing economic conditions were better with sound policies, you would have made some huge sums of money during the period.
That the ordinary Ghanaian could not afford basic items like sugar, milk, rice, bread and other household commodities.
On another hand, you claimed that you were more popular than the then president Mahama appointees which means you needed a president whose government was more popular with sound economic policies to be back to business.
3 years after we stood by you as dedicated fans to deliver your yearning change, still we cannot see our boss on the movie screen. Our usual Agya Koo part 1&2 cannot be heard again let alone talk of part 3 in the locally dominated Liwin and Kwaku Manu industry.
Mr. Agya Koo when you sight this letter kindly let us know the state of affairs in your career now that we have the change and more popular president. Also, let us know whether the current economic policies are sound and why we are not seeing you featuring in new Akan movies.
Many of us as your fans will be disappointed in you if things are well and food commodity prices are reduced under the changed regime for you as expected and you chose to remain silence on us. However, if the reverse of your expectations is the case, as fans we count on your honesty.
Mr. Agya Koo, in your kindest opinion, can ordinary Ghanaian now buy milk, sugar, rice, and bread at more affordable prices as compared to 3 years back. If you are objective in your answer it will help us stand by you again should you call for another support come 2020.
Regards
Yours sincerely
Thomas Jayen
Yunyoo, NER
Email. [email protected]
0245386190