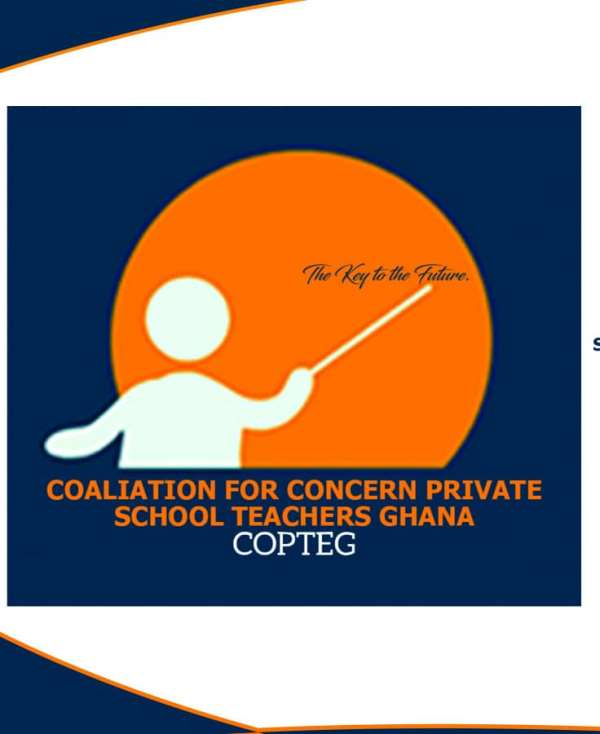 A group calling itself Coalition of Concern Private School Teachers Ghana (COPSTEG) says its considering legal actions against Ghana Education Service (GES) and the Government of Ghana if the GES fails to issue certificates to private teachers for the training of the new curriculum.
The group in a release is giving GES a week ultimatum or face legal action.
The group says, private teachers deserves some respect from the government and GES, because it contributes about 50% to the education sector but the actions and posture of the GES persistently disregards it efforts.
It claim that private teachers in the recent new curriculum training were charged exorbitant fees by the facilitators, a situation they describe highly unfortunate. "We expected the training would have been free for the teachers."
The group further says information sourced indicates that government is on the move of making certificates of the training a prerequisite to teach in the private schools and this according to them will affect teachers who couldn't afford to pay and attend the training of losing their jobs.
Read below full statement
*PRESS RELEASE*
*For immediate Release: 13th September, 2019.*
Subject: Training of Teachers on New Curriculum Education Policy.
*Coalition of Concern Private School Teachers Ghana: COPSTEG* wish to inform all our prospective members to exercise restrain as the association consider legal actions against GES regarding an information the association is picking on grounds.
That not withstanding, GES is given one week ultimatum as it's were, on new curriculum training exercise which was conducted last month to issue certificate for all private schools or we consider legal actions.
What is the issue about.? Today we are told that Ghana education Service has introduce new curriculum syllabus for all school children from Pre school to basic six.
This has necessitated for all Ghanaian teachers including those teaching in private schools to participate in full one week training.
During this training there were a number of issues that came up and one of the issues which was very crucial and triggered anger was the exorbitant fees that was charged by some facilitators. And due to this challenge most of these innocent teachers whom some at the time of the training has not yet receive their salaries. In fact most of the teachers became upset and were questioning the position of GES and that of GNAPS for such development. We expected the training would have been free for the teachers. However that didn't happen.
How much was those in public schools asked to pay..? Nothing. Why private school teacher..?
The questions is, are we also not part of teachers contributing to the educational welfare of Ghanaian children? But when it comes to private school teachers they say we should pay.
Even Our expert curriculum research unit has information about the inefficient way the whole exercise was handle.
We in COPSTEG would like to remind government that private school teachers also contributes almost 50% of the education section in Ghana and contribute to the improvement of Ghana education service. This discrimination is becoming to much many and we will not allow to it continue.
Whiles we are trying to get all our members understand how the system works, the information we have picked indicate that government and some private schools are trying to make it a mandatory requirement on the bases of you qualifying to teach, and as a results all those teachers who couldn't afford to pay or attend the training are likely to loose their jobs. Is this also another form of teachers clean up exercise by GES after the Banks..? We asked..?
Subject to some of this information coupled with impasse of many educational policy like teachers licensure exams, we are saying government is not being fair to the private school teachers in Ghana. The attempt to frustrate teachers especially those in private schools by some of this policies are unfortunate and worrying.
We are therefore telling government, if they want the certificate for the curriculum training becomes teaching requirement then they should come back and conduct the training free for all teachers as they did it for those in public schools.
...........END...............
Signed.
Acting National President.
Ibrahim Chambas Deedat Acting President COPSTEG