Former Student Writes To Legon, "Make Corruption In Ghana A Course"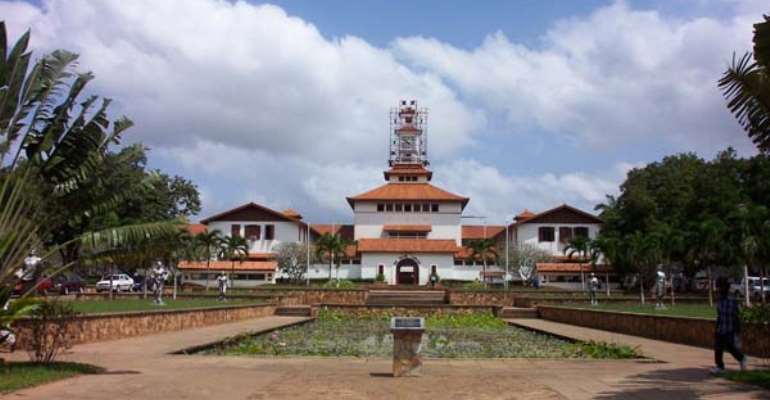 THE HEAD OF DEPARTMENT
POLITICAL SCIENCE DEPARTMENT
UNIVERSITY OF GHANA
ACCRA – GHANA
Dear Madam,
PROPOSAL FOR CONSIDERATION OF "CORRUPTION IN GHANA" A COURSE
Institutions of Higher learning are set up to build the capacity of people to ostensibly make society more fecund and prosperous. Over the years, Universities have aligned themselves in such a way to keep up with the growing needs of the population.
Regrettably, University of Ghana has remained broadly inert in focus areas that are supposed to prepare students sufficiently for the world outside the lecture theater. While acknowledging that Legon is a Research Centered Institution, it must also be noted with lucidity that the people of Ghana are looking up to the Premier University to offer solutions to the never-ending social scourge.
The Outbreak of Corruption in this country should and must be a cradle of concern to Legon. According to the Commission on Human Rights and Administrative Justice (CHRAJ), Ghana loses more than $3 billion through corruption every year. The United Nations Economic Commission for Africa (UNECA) estimates over $148 billion is drained out of the continent through various corrupt activities, this represents about 25 percent of Africa's average GDP.
More than 1.2 million persons from 15 years and older representing the unemployment rate of 11.9% is estimated to be unemployed, according to the Labour Force 2017 Survey Report.
Additionally, the Ghana Statistical Service (GSS) Living Standards Survey Round 7 report discovered that some 6.8 million Ghanaians, representing 23.4 percent of the population, could not afford to spend more than GH¢4.82—approximately US$1— a day in 2016/17.
In spite of these disquieting phenomena, University of Ghana has done a pint-size to be part of the answer. "If you are not part of the solution, you are definitely part of the problem" – this statement can be justified to some extent in view of the fact that many political leaders and policymakers under whose watch these figures have ballooned are products of the University.
It is against this background that I propose to the Political Science Department of the University to introduce a course on corruption, preferably, "CORRUPTION IN GHANA" to take a second look at the situation from this level. As a former student of the Department, I hope to come back and read this course if introduced. I further propose that it is made a Core Course for Level 300s and final year students.
The University has a role to play in shaping the future of this country. What Ghana will look like tomorrow is largely contingent on the choices we make today. This proposal is not farfetched. Our ability to respond to emerging trends and act accordingly sustains our relevance.
The University of Botswana's History Department, for example, will offer a course about Brexit, the UK's plan to leave the European Union. This is to equip students with the requisite knowledge and understanding of how Botswana and for that matter Africa's relation with Europe and Britain will look like.
There are several examples where universities have responded to national and international issues by preparing students to adjust and find solutions ranging from entrepreneurship, technology, science, politics et al.
Indisputably, corruption is one major issue that is gradually sinking the nation and yet has received very little attention from the academia in this respect.
This proposal, therefore, seeks to remind or perchance draw the attention of your department to the fact that corruption is still a principal cause of our underdevelopment hence the need to confront it from a different angle. This to me will go a long way to refocus the anti-corruption campaign effort. The fight against corruption should be collective. It is a crime and all resources must be on the table. Training future leaders of this country to understand the price we pay for corruption and their role in changing the narrative is a tool that must be employed.
The Department has the potential to be a game-changer; Anas Aremeyaw Anas, an award-winning investigative journalist and a distinguished anti-corruption crusader were trained by the Political Science Department. In fact, he recounts that his campaign started when he was a student in the Department. Manasseh Azure Awuni, Elizabeth Ohene et al. are all reputable anti-corruption agents who started the journey in Legon.
As Head of Department, this will be a bequest you will always be remembered for. I look forward for an opportunity to discuss this further.
Long live the Political Science Department.
Long Live University of Ghana.
May God bless our Homeland Ghana.
Thank you.
Yours faithfully,
DUKU, SAMUEL
(FMR. STUDENT OF THE DEPARTMENT)