Suspended PPA Boss Yet To Honour GIPS' Invitation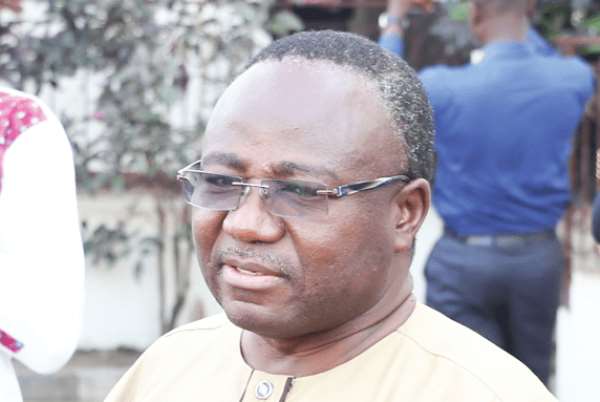 The suspended CEO of the Public Procurement Authority (PPA), Adjenim Boateng Adjei is yet to honour the invitation from the Ghana Institute of Procurement and Supply (GIPS), Citi News can report.
The Institute summoned Mr. Agyei to appear before its Ethics and Professional Committee following the 'Contracts for Sale' exposé that showed him allegedly breaching several procurement laws.
Although Mr. Adjei has about 24 hours more to appear before the committee.
Sources close to GIPS say should he fail to appear, they are poised to take necessary actions against him.
Mr. Adjei has however responded to ongoing investigations by CHRAJ, demanding allegations of conflict of interest brought against him to be dismissed.
According to him, there is no evidence of any act or omission supporting allegations that he discharged his duties to benefit a company he had an interest in. PPA boss suspended
Mr. Adjenim Boateng Adjei was suspended by the President in August 2019 following a documentary put together by freelance journalist, Manasseh Awuni Azure.
In the documentary, a company, allegedly owned by Mr. Adjenim Adjei was found to be getting many government contracts through restrictive tendering and selling those contracts to others for profit.
The president has referred the corruption aspect of the case to the Office of the Special Prosecutor to probe further and that of conflict of interest directed to the Commission on Human Rights and Administration Justice (CHRAJ).
'I'm being crucified for doing nothing' – Suspended PPA Boss
Mr. Adjei had earlier said he was unnecessarily being vilified by Ghanaians over unsubstantiated claims of corruption levelled against him.
"The public is simply speaking words of untruth. I regret the way I am being crucified for doing nothing," he told the media after his interrogation by the Special Prosecutor.
—citinewsroom