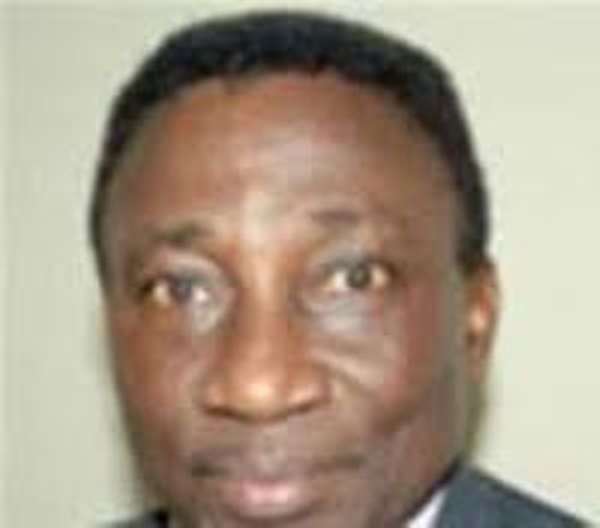 What a sad era when it is easier to smash an atom than prejudice. - Albert Einstein
There is nothing more frightful than ignorance in action. - Johann Wolfgang Von Goethe
Leopold Sedar Senghor, late president of Senegal (1960-80) titled one his poems "Negritude". This concept of Negritude developed by Senghor, Aime Cesaire, and Leon Damas is seen as "… the sum of the cultural values of the black world as they are expressed in the life, the institutions and the works of black men". But Wole Soyinka of Nigeria was opposed to "Negritude" since it implied a defense. "Un tigre ne proclame pas sa tigritude, il sauté sur sa proie." (A tiger doesn't proclaim its tigerness, it jumps on its prey).
At independence, Kwame Nkrumah, Ghana's premier, announced "The independence of Ghana will be meaningless unless it is linked up with the total liberation of Africa." Nkrumah opened Ghana's gates to other African nationals (Robert Mugabe, Kenneth Kaunda) who sought independence for their countries, and gave them shelter, food, education: some were called "freedom fighters" – all in the name of African Unity and "pan-Africanism". For "Ghana-Guinea-Mali solidarity", Nkrumah gave about £10 million to Sekon Toure of Guinea when the country said "Non" (No) to visiting French Leader, General Charles de Gaulle in 1958 for a new French Constitution in which French colonies would be joined to France as a single country; the following day, France withdrew its administrative staff, and vital governmental and civil documents were destroyed- diplomatic ties broken.
The world may call what is happening in South Africa now as "xenophobic attacks", but what is "xenophobic" about these attacks. The etymology of the Greek word "xeno" is "foreign". A "phobia" is excessive fear of an object. Thus, if the attack was truly "xenophobic", one would want to see an attack on the Aryans, Caucasians, Mongoloid or Malay (British, French, Spanish, Australians, Americans, and Arabs) – they are all foreigners in South Africa. It is rather black against black: would it not be simply "negro-phobic" or "afro-phobic", for want of a better expression?
So, after helping South Africa to wean themselves of "apartheid" (apart-hood) – the institutional racial segregation with "asskap" (white supremacy), racial abuse, and blacks treated as slaves in their own country, should this be the reward to Africa? When Azania cried, Africa wept; when Azania wept, Africa mourned. Africa wept when Nelson Mandela, Walter Sizulu, Govan Mbeki, Curnick Ndlovu, Jacob Zuma, et cetera were thrown into jail on Robben Island after the Rivonia Trial; Africa solidarised with Azania. Even as students, there were times when monies were collected from them-to support the "freedom fighters" in Azania. When they said in Nguni language, "Amandla (power) in the days of resistance against "apartheid", we responded: "Awethu" or "Ngawethu" (to us). Yes, indeed, it was power to us as Africans.
All of us rejoiced when Nelson Mandela came out of prison after 27 years, to lead the nation into independence in 1994. His was a "rainbow nation", that is, a nation of "many colours" (of different people). Mandela used his shrewd political tactic to embrace all, including his enemies, and other Africans (Zimbabweans, Zambians, Malawians, Somalis, Ethiopians, Nigerians, and Ghanaians) who were wooed to go there – just as South West Township (Soweto) would attract them by the beguiling invitation: "Don't watch Soweto; be part of Soweto."
Along the road from Johannesburg (Jozi or Jo'burg) to Pretoria (the political capital), in the Gauteng province, for example, one would see alien black nationals lined up (in Sandton, Olifantsfontein, et cetera) with cutlasses, hoes and other farming implements, ready for work for a pittance. The "pull factor" of South Africa will have dovetailed into the "push factor" in their home-countries.
Bertrand Russell argues: "Collective fear stimulates herd instinct and tends to produce ferocity toward those who are not regarded as members of the herd". So, the negro-phobic attacks that were seen in 2008 (62 killed) and 2015 (seven killed) would be seen again in 2019. The charges against the fellow black immigrants would be: competing against Azanians for jobs, especially in the low-skilled sectors; cheating their customers, sometimes with fake currencies and fake goods; introducing the youth to violent crimes; immigrants getting favoured on the job market; deficient policing… When will it end, and how? About five million immigrants out of a population of almost 60 million may be targeted. But Cyril Ramaphosa has reminded the citizens about the role others on the continent played in the decades-long fight against 'apartheid'.
Any lesson learnt? Immigrants got attracted to Ghana in the colonial and post-independence times. In 1969, the Busia government introduced the "Aliens Compliance Order", insisting that all "aliens" should "comply" with our immigration laws or else leave the country. Many of our black brothers and sisters were affected, and those who were obsessed by the "hot-water-will-get-cold" syndrome were surprised after the 3 months' ultimatum. Nigerians were mostly affected. Then in 1983, under Shehu Shagari, "aliens" in Nigeria were told to leave the country, after having been attracted there by the "oil-money". Ghanaians, including teachers (most of whom had been recruited by Nigerians to teach), suffered the mass exodus- of more than one million, The Ghanaian deportees' plight was worsened especially by the fact that at that time, Jerry John Rawlings had closed all of Ghana's borders and Togo refused to welcome the fleeing Ghanaians in its territory. More so, bush fires had burnt most of Ghana's forest, and with little or no food available, Ghana was on the verge of starvation. Good Lord, "tempus fugit" and surely, time flies! Now, we tell this story as a joke, and laugh; but, for the deportees, it was: "…osu ne awereho… Amma Ghana mete ho a maye komm, nanso nnye biribi o ne nyinaa ye asem ara nko." (tears and sadness, Monday Ghana as I sit quietly, it is nothing but many problems)
The South African High Commissioner to Ghana, Lulu Xinguana in reaction to the attacks had posited: "…this starts from poverty. All of our countries must create jobs for their citizens to discourage them from travelling to South Africa… if all of us were to flock to Ghana would you be able to cope?" An African diplomat!
U.S. President, Donald Trump, opines that "… give blacks guns and they will kill each other …Let us all accept the facts that the black man is a symbol of poverty, mental inferiority, laziness and emotional incompetence…".Any truth in this statement? Leopold Senghor throws in a poser; "…no people can get along without others; assimilate but don't be assimilated …"
Nelson Mandela's body in Qunu in the Eastern Cape Province must be turning. He had also come to Johannesburg to seek a job. In those days of true "apartheid", he could only get a makeshift shelter in Soweto, and would hardly have wished to see an African being burnt to death in his country; would Jacob Zuma who succeeded him in 2013 have taken leisure at seeing those nightmares?
El-Hajj Malik El-Shabazz, also known as Malcolm X noted in 1964; "I don't believe in any form of unjustified extremism… who told you to hate the colour of your skin?" And Jacob Zuma built "…a palace worth more than $20 million using tax money that could have been used to build many houses for poor people". Who owns the large factories? Who owns the big chunks of land? Why can't they be taxed heavily? Any redeemer in South Africa??? Corrupt leaders, think about the poor
By Africanus Owusu Ansah