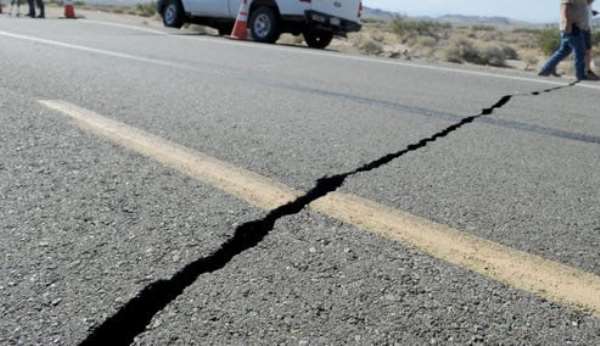 The Government has invested an amount of GH¢ 2.8 million to address challenges with the Ghana Digital Seismic Network.
The amount took care of cost of satellite renewal, cost of establishing solar power systems, cost of spare parts and cost of service level agreement.
Lands and Natural Resources Minister, Kwaku Asomah-Cheremeh made this known on Wednesday September 11, 2019, in Accra at the Ministry of Information Meet The Press Series.
He said the investment was made in May 2019.
The Minister said the investment was aimed at ensuring that Ghana was adequately prepared to reduce the risk of any future earthquake or earth tremor.
According to the Minister, recent earth tremors in the country were indications that the fault systems in Ghana, particularly in Accra, are still active and stress continues to build up on them.
He recounted that the country experienced two earth tremors on January 13, and March 2, 2019, with magnitudes 2.8 and 3.9 respectively on the Richter scale.
He added that "these events followed the tremor felt on March 24, a December 9, 2018, both with magnitudes 3.3 on the Richter scale.
Land Use
The Minister indicated that "to ensure effective land use planning and decision making, Geo-hazard Mapping and Risk Assessment in Accra and around the Akwapim mountain range has been conducted.
—Daily Guide