Make Sure We Benefit From The Bauxite Mining – Chief Urges GIADEC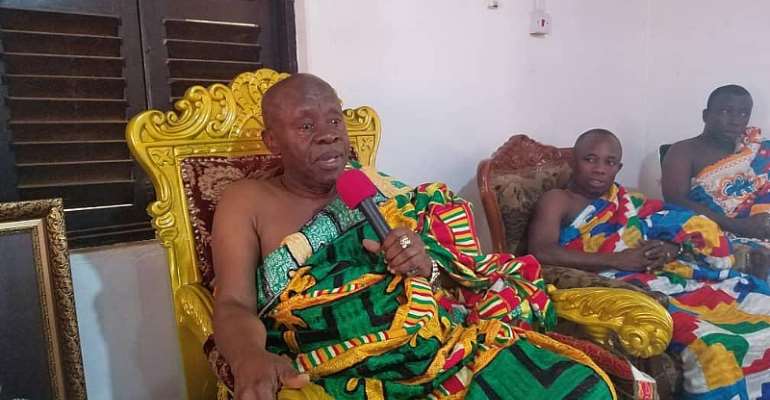 The Omanhene of Sefwi Anhiaso, Ogyeahohoo Yaw Gyebi II has urged the management of the Ghana Integrated Aluminium Development Corporation (GIADEC) to hold regular stakeholder engagement with impact communities on the planned commercial bauxite mining in the area.
Speaking during a meeting with the GIADEC management at his Palace in the Western North Region, he expressed regret that although bauxite mining has been ongoing in the area for a long time, very little development has been seen in the area.
He stressed the need for effective measures to be in place to ensure that the dual goals of adding value to our bauxite reserves for the economic benefit, whilst at the same time ensuring sustainable mining practices that will ensure the full protection of the environment.
"Sefwi Anhwiaso community is known for Bauxite mining for years; however, the community is yet to see major significant improvement, just look at our roads and schools among other infrastructural developments. We are therefore trusting this new board to impact our communities effectively to change the status quo'' he pleaded.
Ogyeahohoo Yaw Gyebi II also said authorities must ensure that the activities do not result in pollution of water bodies while urging them to ensure that, locals are given the first option in employment when operations scale.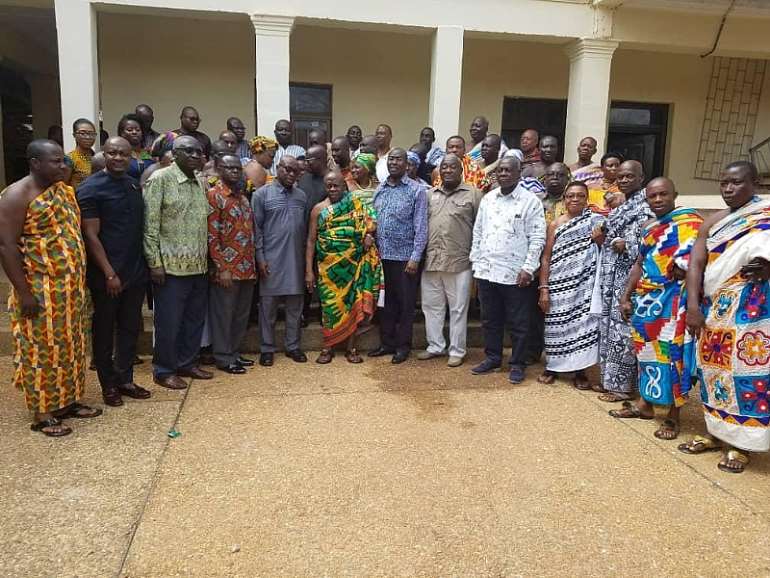 The board and management of GIADEC while briefing the chief and the traditional Council about the mission of the Corporation said it was positioning itself to ensure the development of a vibrant integrated aluminium industry in Ghana.
The Board Chairman, Dr Oteng-Gyasi promised that mining in the area, in particular, and other locations in Ghana, will be carried out with very strict adherence to sustainable mining principles giving further assurance that the planned mining activities will inure to the economic benefit of the area.
The Chief Executive Officer of GIADEC, Michael Ansah, in responding to remarks from members of the Anhwiaso Council, also stressed the commitment of GIADEC to work in partnership with the communities and other stakeholders, including Civil-Society Organisations, guided by globally accepted best practice and standards to ensure sustainable development of mining operations at all times.
—citinewsroom