EC Urged To Engage Stakeholders On Proposed Voting Duration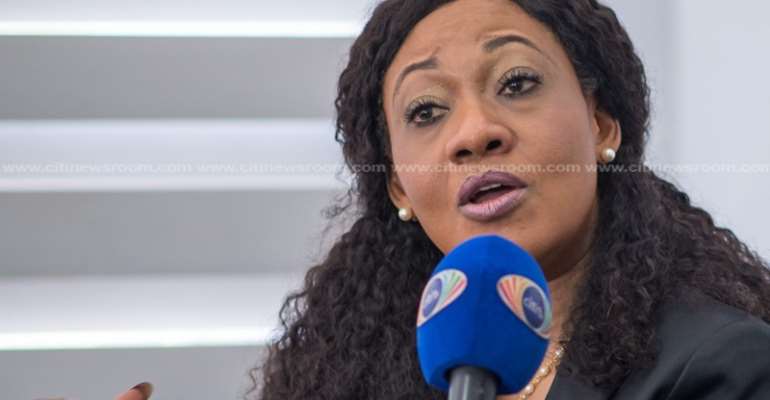 The ruling New Patriotic Party Director of Elections Evans Nimako is asking the Electoral Commission (EC) to consult stakeholders concerning their decision to reduce the number of voting hours by an hour.
The EC Chair, Jean Mensa at the opening ceremony of an ECOWAS-UN Workshop on Tuesday said the commission is considering reviewing the voting duration downwards ahead of the 2020 elections.
According to her, this will ensure better security in the counting and collation of ballots to release accurate results.
"As a commission, we are not only keen to ensure a peaceful and conducive voting environment but we are keen to guarantee the security of the ballot and make every vote count. In this regard, one of the issues that has occupied our mind is the duration of voting," she said.
Evans Nimako, who declared support for the decision, advised the EC to seek advice from all interested parties before coming to a conclusion on the issue.
Speaking on Eyewitness News he said:
"I think for us at the New Patriotic Party, this would be a welcoming news because it is important that the management of election day voting activity is looked into properly. However, it is also critical that the Electoral Commission will extend the consultation so they should come to the platform for stakeholders to have their input," he noted.
He also outlined some reasons stakeholders have to be consulted before taking a final step.
"If you're going to have the time reduced by an hour then it is important that we look at the number of registered voters per the polling stations. We also need to look at the number of minutes that it takes a voter to go through the process of voting so that we can work out the arrangement and see if it will be feasible for us to have it reduced by one hour," he stated.
Mr Nimako further advised that the EC to step up its game in making the public aware of the electoral calendar, and help Ghanaians, especially those who are within the voting arrangement, to know their constitutional rights
---citinewsroom