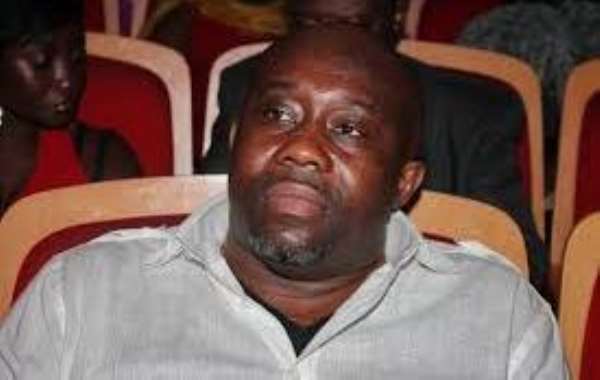 The attention of the Awutu Awubia Planning Committee 2019 and the Acting President of the Awutu Traditional Council Nai Pobee Abundam VII has been drawn to a press release circulating in the social media written and signed by one Kweku Ampong , communication director for the National Democratic Congress (NDC) claiming that, the Hon member for our constituency Nenyi George Andah was hooted at the durbar of just ended Awubia festival.
Firstly, the planning committee chaired by the Acting President of the traditional council and the entire traditional council would want to state emphatically that there was no hooting at the member of parliament at the durbar of our Awubia festival.
Secondly, the planning committee and the traditional council are very happy with their relationship with the Member of Parliament Hon. Nenyi George Andah for the support he has given us to make this year's Awubia festival a memorable one, and we, therefore, welcome all political parties to learn from Him and the NPP, respecting tradition and culture.
We also admonish the younger generation of politicians to do politics that will unite us and develop and not that which will divide us and destroy our beautiful culture.
On a more serious note, the planning committee and the entire traditional council is calling on the leadership of the NDC to call their communication director to order to stop spreading such lies/ falsehood that brings the name of the Awutu state into disrepute.
We also ask the author, that is Kweku Ampong, the communication director of the NDC to retract the false publication and officially apologize to the traditional council and Hon member of parliament within 24 hours, failure to do so will warrant a summon to the traditional council to substantiate and provide evidence of his claim.
The traditional council and the planning committee for 2019 Awubia are restating that no hooting occurred at the festival and for that reason, we are issuing an ultimatum to all media platform who have hosted this false publication to take it down within 42 hours of this release.
This is because the lie from Kweku Ampong, the communication director for the NDC has been exposed and no media house can further claim ignorance of this and also entreat the general public to disregard this false publication.
To conclude the planning committee would want to take this opportunity to appreciate all who honoured our invitation and grace the festival, especially Hon. Nenyi George Andah our member of parliament whose assistance made the festival a success, the deputy regional minister, the MMDCES our sponsors MTN, Vodafone, ABL, other companies, and the entire traditional area we say thank you and may God bless us all.
SIGNED
NAI POBEE ABUNDAM VII
ACTING PRESIDENT AWUTU TRADITIONAL COUNCIL/
CHAIRMAN AWUBIA PLANNING COMMITTEE 2019
VIDEOS FROM THE EVENT