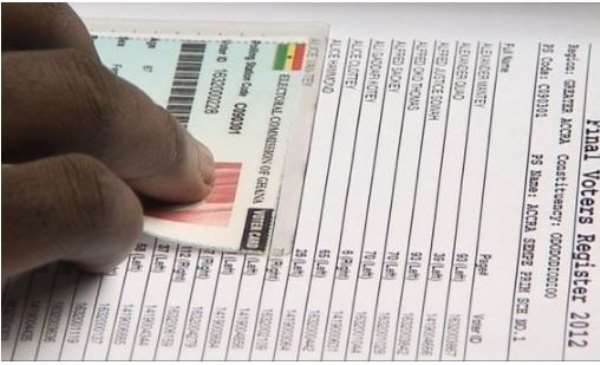 The Electoral Commission (EC) will from today, Tuesday, begin the exhibition of the voters register for eight days in the over 30,000 polling stations across the country.
Voters who were captured in the electoral roll between 2012 and 2019 are expected to visit their respective polling stations where they will be allowed to confirm or review their details.
The process is only for corrections to be made and not to capture new registrants.
Any person who is eligible to register as a voter may also raise an objection to names of unqualified persons in the voter's register at the centre.
The exhibition is ahead of the November 26, 2019 district level elections and the referendum on the election of Metropolitan Municipal and District Chief Executives on December 17, 2019.
The referendum is to amend Article 55 (3) of the constitution, making it constitutional to have MMDCES elected on a partisan basis.
---citinewsroom