Johnson must drop ego for the sake of UK economic growth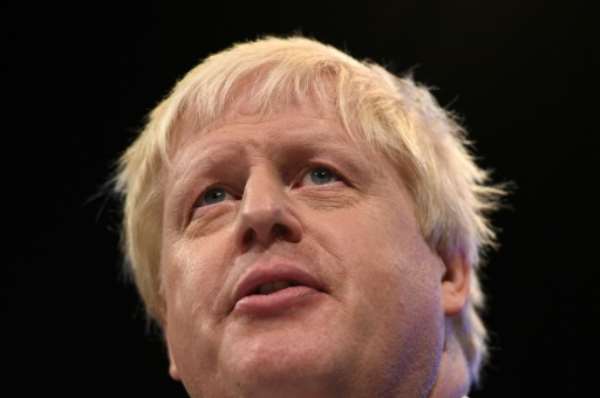 Boris Johnson must put his ego aside to break the Brexit deadlock for the sake of Britain's long-term sustainable economic growth, blasts the boss of the world's largest independent financial advisory organization.
Nigel Green, founder and chief executive of deVere Group, is speaking out as the UK Prime Minister is in Dublin on Monday to meet Irish leader Leo Varadkar to find some common ground on the Irish backstop issue, which has been the primary sticking point in the Brexit withdrawal agreement.
Mr Green says: "Lawmakers will vote today on an early election, but it's highly unlikely to pass.
"As such, it now looks likely Johnson will go ahead and suspend parliament, meaning there will be a Queen's speech on 14 October, which sets out the government's domestic intentions.
"With no-deal now, in effect, impossible without a monumental constitutional crisis, the only way for famously ambitious Johnson to get through the quagmire is to secure a deal that can get parliament's approval.
"The numbers are there as the vast majority of Conservative rebels would vote for a deal as would opposition Labour lawmakers who want to see Brexit over the line."
He continues: "Johnson needs to stop wasting time, stop his bully boy tactics, and start with real diplomacy to get negotiations reopened.
"Despite, in effect, losing one card, the Prime Minister still has a 'strong hand' in fact it could be getting stronger - not due to his strategy, but because Germany is on the brink of recession and they are Europe's powerhouse economy. The last thing they need is a no-deal and be unable to trade effectively as they do now with the UK, especially as the wider EU and global economies are slowing."
The deVere CEO goes on to say: "Brexit cost the UK economy a staggering £66bn in under three years, according to S&P Global Ratings. This figure will have grown considerably since then due to the intensifying chaos and uncertainty.
"The haemorrhaging of investment, confidence, opportunity and money must stop.
"It is critical that Boris Johnson now puts his ego aside - and his ridiculous 'I'd rather be dead in a ditch' comments - to break the Brexit deadlock for the sake of Britain's long-term sustainable economic growth.
"His trip to Dublin on Monday is a golden opportunity to make some headway on the Brexit saga. He must seize it."
Mr Green concludes: "Brexit has almost entirely overtaken the public sphere in Britain. There is much to be done to regain the confidence on which economies survive and thrive.
"Boris Johnson must stop wasting more time and get on with seeking a deal that gets through parliament. A failure to do so will hamper the UK's long-term sustainable economic growth."