Ghanaian Entrepreneurs Must Be Honest And Ethical In Their Deal-Making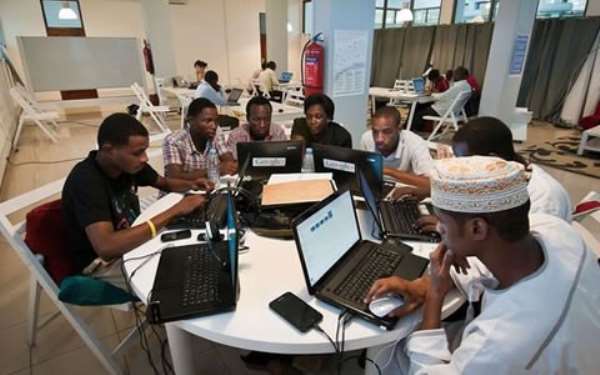 Sometimes one finds it pretty hard to understand some Ghanaians. President Akufo-Addo, has put in place more programmes to support the private-sector, than any Ghanaian leader since Ghana gained her independence, in 1957. He deserves society's praise for that - not the self-serving condemnation of those engaged in boot-for-boot-polititricks: to enable them hide past policy failure, or lack thereof.
It really is outrageous for the promoters of some private-sector entities, to complain loudly that the president isn't protective enough, of Ghanaian businesses. This might indeed be a nation jam-packed with church-going fence-sitting hypocrites - but there is a need to be brutally frank about the nonsense that President Akufo-Addo "is deliberately collapsing Ghanaian-owned businesses." It is pure humbug.
The truth of the matter, is that if Ghanaian entrepreneurs continue to ignore corporate good governance principles, and remain unethical in their approach to business, they will always stumble and fall by the wayside eventually, when the proverbial chickens come home to roost. That, alas, is what is happening today, if truth be told.
Take the simple idea of the Ghanaian nation-state giving financially-challenged young people from the base-of-the-pyramid demographic, the opportunity to own taxis, to empower them to bootstrap their way out of poverty. The kernel of the idea, actually came from a number of articles I wrote, during the Mills/Mahama era. In the end, GYEEDA was set up to implement the idea.
Alas, super-wealthy crooks quickly hijacked it, and turned a creative social intervention initiative, meant to lessen poverty, into an opportunity for a greedy and powerful few to siphon off huge sums of hapless taxpayers' money into private pockets. Amongst them, was Seidu Agongo, who went on to establish the Heritage Bank.
He was ruthless, unprincipled and callous in the extreme, in dealing with the drivers. Indeed, so unjust was Agongo that one doubts very much, if today any of those young taxi drivers he exploited so mercilessly, will disagree with the Bank of Ghana's assertion that he is not a fit person, to own a bank.
In any serious country entrepreneurs of that ilk, once exposed, would be swiftly arrested, prosecuted and jailed to serve out long sentences. Under no circumstances should they be treated as victims of some grand Akufo-Addo plan to use prejudicial and selective targeting to destroy Ghanaian-owned businesses.
Retail banks should never be allowed to become the piggy banks of wealthy crooks, serving as special purpose vehicles to fund ambitious plans enabling them send their personal net worth to stratospheric heights. When they are finally exposed, no one should label them as victims - they who so cruelly victimised hundreds of thousands of poor and innocent depositors, who put money into their banks in good faith. They certainly dont deserve anyone's sympathy.
What Ghana actually needs, in order to get to the Ghana beyond aid that we all hope will be a just and fair society, in which corruption is absent from, and has a booming green economy dominated by entrepreneurs with moral compasses, who see business as win-win commercial undertakings underpinned by an ethical ethos, carried out by honest individuals, and beneficial to society generally. To be successful, Ghanaian entrepreneurs must always be honest and ethical in their deal-making. Haaba.