Ghana Is A Football, Let Politicians Kick It Around
Politics In Ghana Will Always Be A Chronic Discontent Syndrome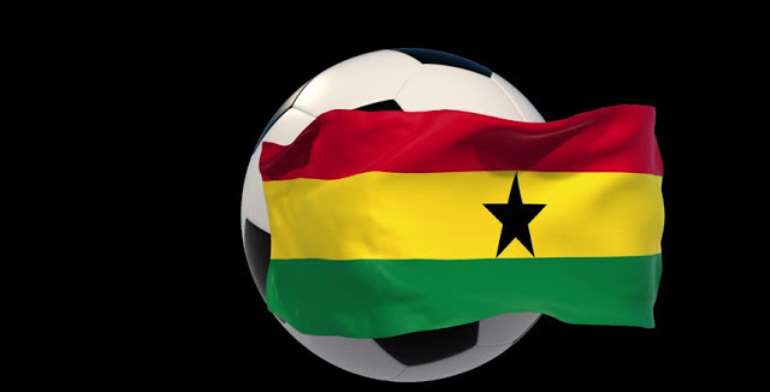 Ghanaian politicians have had the habit of promising the people any time at their best convenience but you don't need to be a clairvoyant, a soothsayer or to have a third-eye, to know that Ghana is a country without a future. Like football, politicians are kicking the country in any direction they like.
If truly, the country has devoted Christians and Muslims, then the wise people should have a clear vision about the stormy political future of Ghana.
Thank God, I am neither affiliated with any political party in the country nor have a relative in Ghana's political arena, therefore, I'm free to share my opinion with nothing holding me back because many Ghanaians have been betrayed and psychologically abused by corrupt politicians.
Here lies the key to understanding the profound meaning of chronic dissatisfaction and the increase of corruption in Ghana. Ghanaian leaders and their vice-presidents like to boast about what they have achieved, trying to convince the public that they are better than their political rivals.
But look at Ghana at the moment, wherever you look, there is a disorder, hostility, discord, schism, hatred, oppression, loneliness because there is an increasingly frequent discomfort by the people, since they are hungry and want employment, yet nothing lucrative is coming their way.
If a leader is in power, he can achieve everything, including a free education but when the economy is biting hard, the unemployment rate has increased and the people are hungry, whatever you have achieved will be meaningless to those suffering.
Ghanaians were fed up with the previous administration, the reason they voted out Mahama but many are already disappointed in Nana Akufo Addo because corruption has increased in his administration, yet nobody wants to be responsible.
They find it hard to apologize to Ghanaians because they think that will cost the party but such outrageous criminal activities don't build a healthy nation. Believe me; Ghana has no future today or tomorrow because the country is in the hands of wicked souls without integrity, compassion or conscience.
The Ghanaian government is only increasing the woes of common Ghanaians. Nana Akufo Addo wants self-recognition; therefore, he embarks on wrong projects, changing the names of institutions and unnecessary things which will not benefit Ghana in any way, while the people are hungry.
As a matter of fact, African politics should have been like European politics, whereby the citizens don't care about the political party in power, since they have jobs, good economy and healthcare but a common Ghanaian can't take out NDC or NPP in his mind because they want a political saviour, which is not coming.
The truth is Ghana has no future, with criminals in power and the lack of effective judiciary system and jobs shared among families, which intelligent person will predict a good future for the country?
Why is there so much grief, pain, suffering in Ghana, a country intended for everyone? Someone, please, answer me: the problem is the leaders because politicians think only about their pockets. In general, corruption has weakened the foundations of Ghana's economic and political infrastructures.
In my opinion, a chronic discontent will continue in Ghana without ceasing because politics in Ghana is not for the poor people, the purpose is to gain wealth.
Mahama may come back to power but that will not change the situation, suffering Ghanaians will still call for Nana Akufo Addo to come back and if he (Nana Akufo Addo) wins the 2020 elections, the cry for Mahama will increase.
However, if NPP wins, then the belligerent politicians shutting down media offices should listen to the voice of the people because they voted for them to occupy the positions they are enjoying today.