We Won't Honour Your Radio Invitation – NAGRAT To NLC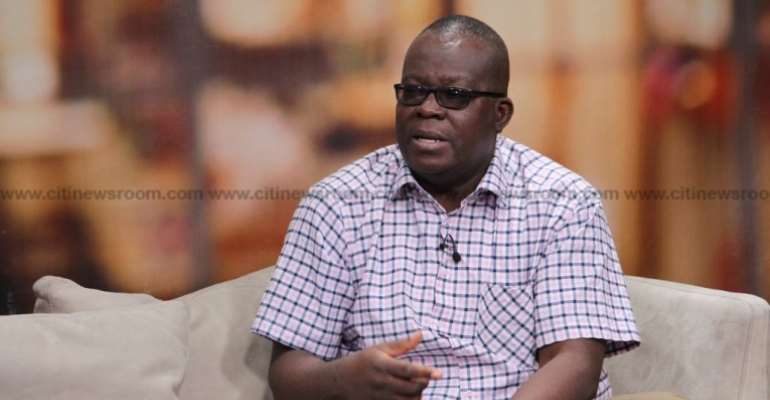 The leadership of the National Association of Graduate Teachers (NAGRAT) says it will not appear before the National Labour Commission (NLC) to discuss the ongoing nationwide strike declared by the association.
This is because the leaders of NAGRAT say they were not invited through the right medium.
Members of the association laid down their tools indefinitely last week to push for the payment of their salary arrears and delayed promotions.
The NLC's Executive Secretary, Ofosu Asamoah, subsequently ordered NAGRAT, to appear before the commission on Wednesday, September 11 or face the consequence.
But, in an interview with Citi News, NAGRAT President, Angel Carbonu called the bluff of the Executive Secretary of the NLC arguing that the Commission had no locus to haul the association before it.
"As far as I am concerned, I do not have any formal invitation. I have just heard that the Executive Secretary of the Labour Commission was passing judgment on the matter. I don't think he is cloak with that authority on an issue that is not officially before them. In any case, he is an employee of the Labour Commission not the Commissioner so he cannot be passing judgment and at the same time purporting to be calling on people to come and appear before them on radio. We called for the strike over some issues and as we speak, the issues have not been resolved."
Come for deliberations or face us in court – NLC orders NAGRAT
Executive Secretary of the Commission, Ofosu Asamoah, who described NAGRAT's strike as illegal, warned that if the leadership of the association fails to honour the invitation for deliberations, they could be charged for contempt.
He also argued that the association failed to follow due procedures before declaring the strike.
"They are engaging in an illegal strike. Strikes cannot be strictly outlawed. There can be a lawful strike and an illegal one. Parties to labour disputes can engage in strike but there are ways and means that they are expected to take to make it lawful but they didn't comply with that. They had to give us notice and breakdown of the dispute but none of these was brought before the Commission. They will be ordered to go the classroom and do the work and take the proper steps if they want to declare a strike. If they fail to do that, they will be cited for contempt in court."
---citinewsroom