The Impact Of A World Without Love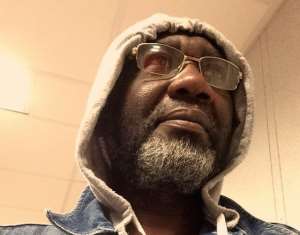 "Sometimes I wonder why the world is so cruel?"- Joel Savage
They say human beings are smatter than animals but taking into consideration the carnage, destruction, bloodshed, murder, rape, crime and other horrible things hard to believe taking place in this world, it worth to ask: Man and animal, who is the real beast?
Why is it in the mind of some people to see others suffer just to enjoy or gain whatever they are looking for?
Animals are territorial, therefore, many protect their vicinity by attacking an intruder. Whether the intruder is an animal or a human being, an aggressive lion, tiger, buffalo, rhino or a hippopotamus will attack you.
Yet worldwide, we have people that kill others than territorial animals. Imagine the current unrest in South Africa. Frustrated South Africans, who thought the end of Apartheid will make them a millionaire overnight are killing their own African brothers.
The late Nigerian musician, Sonny Okosun, like Lucky Dube, music played an important role in the fall of Apartheid but today, Nigerians are being burned alive in South Africa because frustrated South Africans think foreign nationals have taken their jobs from them.
Crime is increasing rapidly everywhere, including Ghana. Armed robbery, murders, the kidnapping of children and demanding of ransoms are some of the severe problems the Ghanaian government faces today.
There used to be a time when it comes to crime, many think of third world countries, but it's now clear that crime is taking its toll on developed countries too. How many times gun violence and deaths have erupted in the United States of America?
There is no more love, all the beautiful flowers are gone and replaced by thorns. Thanks, 'Black-Eyed Peas,' William Adams and your entire group for coming out with this great song:
Where Is the Love?
People killin' people dyin'
Children hurtin', I hear them cryin'
Can you practice what you preachin'?
Would you turn the other cheek again?
Mama, mama, mama, tell us what the hell is goin' on
Can't we all just get along?
Father, father, father help us
Send some guidance from above
'Cause people got me, got me
Questioning
(Where's the love)

Due to excessive suffering and the unfriendly environment, many grew up, without love, yet all of us can make this world a better place by changing our negative attitudes and mentality.