Should Ghana Aim To Become The World's Biggest Producers Of Organic Cocoa?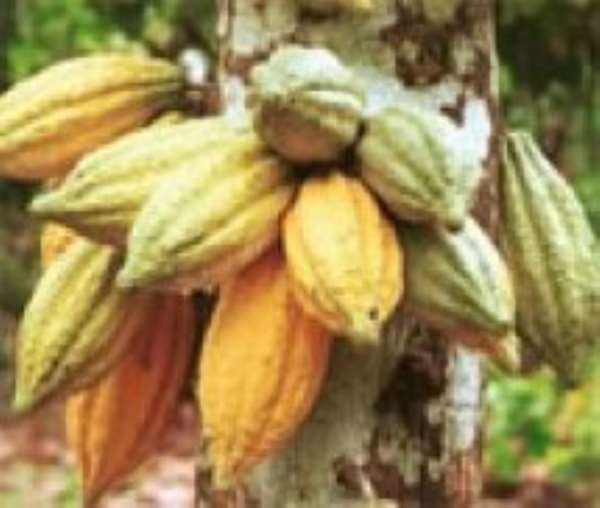 Anyone who checks the annual earnings of the average cocoa farmer in Ghana, will be horrified and scandalized, by the earnings of the top echelons of the COCOBOD, and those of its board's members. Abominable. Unpardonable. And, unspeakable. Full stop.
It is one of the most egregious examples of disparities in wealth, and inequality, in the entire world. And the sad thing about it all, is that despite the gargantuan compensation packages they receive, COCOBOD officials still fail to see the many creative opportunities available to enable them make cocoa farmers well-off-folk too.
Yet, even little school children in today's Ghana, realise that in a world in which healthy lifestyles dominate the personal life-choices most people make, the long-term survival of the cocoa industry in Ghana, depends entirely, on its conversion to the production of organic cocoa beans - which are in great demand globally and command much higher premiums than cocoa beans from Ghana currently do.
That is why we must aim to become the biggest producers of organic cocoa beans in the world. We can then ban the export of those organic cocoa beans - and require that global chocolate companies wanting Ghana's organic cocoa beans, should partner Ghanaian cocoa farmer-cooperatives, to produce chocolate and other cocoa products, such as cocoa powder, locally, in cocoa-growing areas across the country. Ditto the world's biggest supermarket chains that make own-brand chocolate and other cocoa products.
Finally, to increase the wealth of cocoa farmers, the COCOBOD should also arrange for agricultural extension officers to teach them beekeeping, which will bring them extra income - and automatically increase their yields: as the bees will pollinate their cocoa trees far better than any humans ever can. They must also be taught to grow mushrooms, farm snails, breed grasscutters, rabbits, etc., etc. Keeping sheep and goats, for example, will also enable them control weeds in their farms - with their droppings enriching farm soils on top of that. We must convert to organic cocoa production - and aim to become the world's biggest producers of organic cocoa. Hmmm, yoooooo...