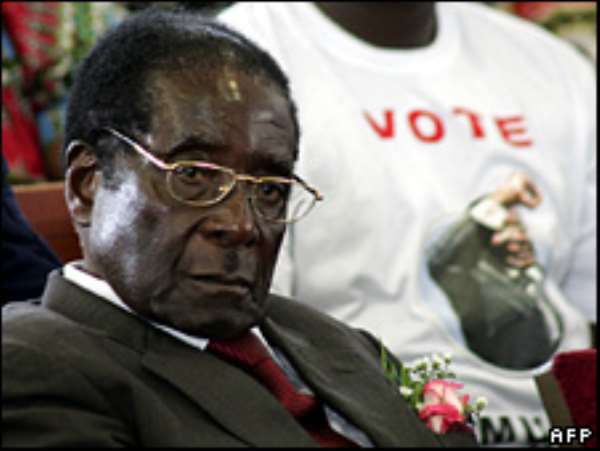 Almost like another typical African leader with great intent; yet couldn't lead his people to achieve real good life for themselves amidst so much resources because of satan ( Whiteman)
In Africa, satan is blamed for everything
But President Mugabe was special.
The poor Africans within and everywhere loved him so much because he could throw jabs at the people's enemies
They say he was full of the people's wisdom
Every wisdom was attributed to him.
Now, that he is gone, no one really knows whether he took all the people's wisdom away.
Paul Zowonu
Accra.
#talkingblues
6/09/19:18: 00