Should The Government Of Ghana Cancel The PDS Contract Immediately?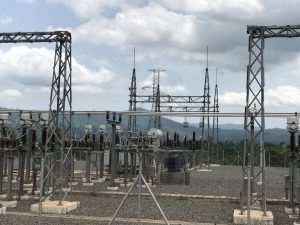 One can understand the concerns of those who say that the businesses of far too many Ghanaian entrepreneurs are often destroyed unfairly and needlessly. Yes, envy and political extremism, do play a part, in the victimization of some successful Ghanaian entrepreneurs. And, there is indeed a difference, in the way in which successful people are treated in Nigeria, and what pertains here - where the pull-him-or-her-down syndrome rules OK. Pity.
However, it is also important to stress that no Ghanaian-owned business, is going to be able to develop a global footprint if it is not underpinned by corporate good governance principles. And neither is any Ghanaian entrepreneur - no matter how brilliant he or she might be - going to amass the kind of wealth that Nigeria billionaire, Alinko Dangote, has successfully built up, if they are not ethical in their approach to deal-making and lack moral compasses. Full stop.
Above all, promoting and supporting Ghanaian entrepreneurs should never come at the expense of society's well-being, non-compliance with all company laws and adherence to high principle. And, supporting Ghanaian entrepreneurs, most certainly, does not mean empowering them to asset strip the enterprise Ghana. In this day and age, no Ghanaian should ever be allowed to purchase any state-owned entity, without actually paying upfront for the full value of its shares. Never. Period.
That is precisely why a group of wealthy individuals - whose actions and inactions thus far indicate that they are not to be trusted - should not be allowed under any circumstances, to mount a stealth-takeover of a strategic national asset such as the Electricity Company of Ghana (ECG), without full upfront payment for their shareholding.. And it makes no sense that the technical partner isn't also a leading renewable energy company - which can help us launch a revolution in rooftop solar systems and offer community off-grid renewable power solutions.
Truth be told, if the promoters of Power Distribution Services (PDS), had used the same strategy they adopted in their attempt to take over the ECG, in either the UK, or the U.S., they would have been charged for fraud, prosecuted and handed long jail sentences. That is a brutal fact-on-the-ground reality, which we ought to take cognisance of, in the shameful PDS takeover scandal.
This is a nation of laws, is it not? No one - no matter how wealthy and powerful - is above the laws of the Republic of Ghana. Furthermore, if it is privatisation of electricity distribution that we seek as a people, the government should simply float 51 percent of the 100 percent shares it currently owns in the ECG, through an IPO, on the Ghana Stock Exchange (GSE). Apart from raising zillions of cedis for the ECG, it will also enable The Ghana beyond aid, which we all hope will aldo be a corruption-free liberal society, to become a share-owning democracy, too. The government must cancel the PDS contract immediately. Haaba.