We Will Fight Asantehene's Decision To Endorse Hall Conversion – KNUST Alumni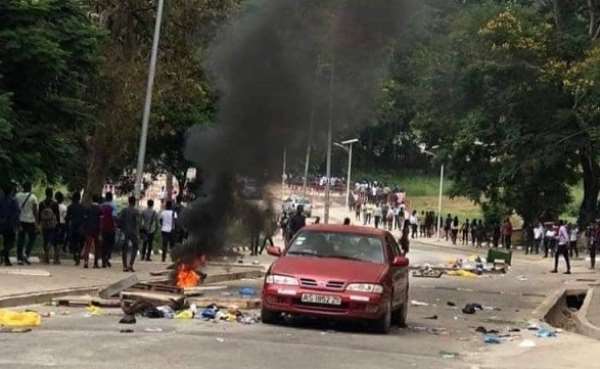 The alumni of the University Hall of the Kwame Nkrumah University of Science and Technology (KNUST) has vowed to fight Asantehene should he endorse the conversion of Katanga Hall into a mixed hall.
The alumnus is angry the management of the University has gone ahead to admit female students into the conventional male hall disregarding pending resolution processes commenced by the Otumfuo who is Chancellor of the University.
Speaking on the Ultimate Breakfast Show, Katanga Alumni Executive Gideon Amoaning insisted that the alumni will go all lengths to restore the traditions of the hall even if it means going against a ruling of the Asantehene.
Answering a question put by host Julius Caesar Anadem, he noted, "if the Otumfuo's decision is that it should remain a mixed hall, what would be the reaction from the Alumni," he was emphatic, "we will still fight it, we will still fight it."
Mr Amoaning continued, "Of course we are ready everywhere we have to go even if we have to take the issue to an outside court we will do it. We are doing everything possible to get our hall back and we are not going to end this thing," He exuded.
He also condemned the arrest of some Katangees who converged at Maxima yesterday insisting they were not there for any unlawful reasons.