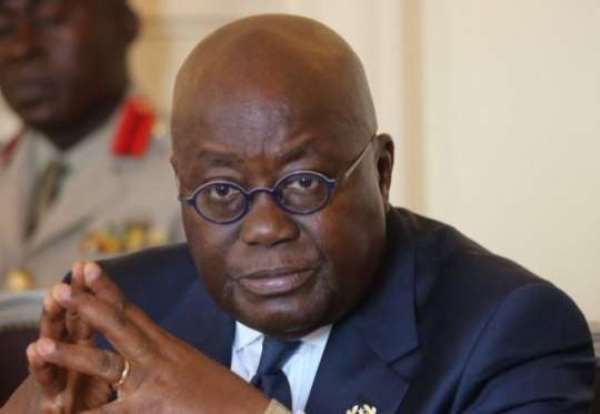 One of the reasons why Ghanaians especially the middle class and the student population voted for President Nana Akuffo Addo in the 2016 Elections was to recover public monies embezzled by past government appointees stretching all the way to the Rawlings era in the 90s.There was a belief that President Akuffo Addo with his record as attorney general and as someone who hated corruption will set the country on a new path and send a strong message.
It is safe to say that Nana Akuffo Addo has been a massive disappointment to his party and to the country. He appointed Gloria Akuffo, a woman who lacks confidence and discipline, a woman who spends more time admiring her ankles and buttocks rather than fighting corruption as Attorney General. She has proved to be the most useless Attorney General ever appointed in Ghana's history! If NPP fails to get a second term, Gloria Akuffo is the number one person that will because of the party's defeat.
The NDC embezzled close to 3 billion dollars in the 8 years they were in office. Madam Gloria Akuffo has failed to recover a single pesewa yet she is still at post. She should be sacked and replaced by a more competent person in the party yet the President prefers to keep square pegs in round holes like her.
NPP has a lot of talented men and women sitting at home so it is very surprising to see this woman still at post! Everybody in Ghana wants Madam Anklet Gloria Akuffo out except Akuffo Addo! Aaaaabaa!
Free SHS would not be enough to win elections Mr President! We must punish those who abused the public purse and restore confidence in our public life. It appears you only came to be President and not to do what majority of Ghanaians wanted or expected!
There needs to be a debate as to how Nana Akuffo Addo is leading the party and refusing to listen to the grassroots of the party .That debate will surely come at the next Presidential Primaries because we would not allow him to go unopposed .We need a new leader who will do what Ghanaians want which is to recover all the monies stolen by Mahama and the NDC.
Time will tell
Patrick Osei Akoto
Kumasi