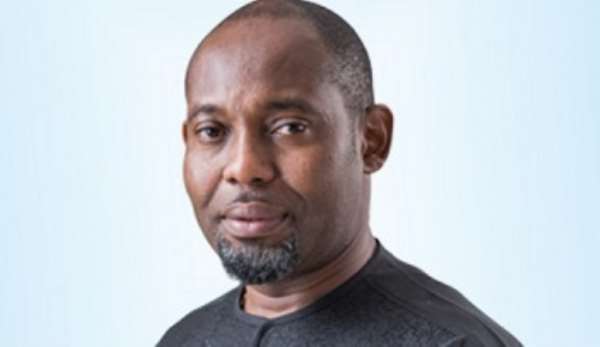 Mr Philip Ayesu
The Chairman of the Power Distribution Services (PDS) Ghana Limited, Mr Philip Ayesu, has said President Nana Addo Dankwa Akufo-Addo and Mr Gabby Asare Otchere-Darko, a legal practitioner and journalist, played no role in the PDS and its power distribution concession agreement.
He said whatever the PDS was engaged in, or had achieved as of now, was done purely on merit and based on the solid track records of the company.
In an interview with the Daily Graphic on Wednesday in reaction to the allegation that he was fronting for President Akufo-Addo and Mr Otchere-Darko and their family members who had an interest in the power concession agreement won by the PDS, Mr Ayesu said the allegation of linking him to the President was
"people's imagination and mischievous" and called for the need for people not to try to bring business people down without facts.
"It is important that we don't discredit business people when we do not have the facts," he said.
Suspension
The government in July this year suspended the concession agreement with the PDS following the detection of alleged contractual breaches.
He insisted that none of the family members of President Akufo-Addo and Mr Otchere-Darko had a hand in PDS.
"In fact, if you ask me, for them doing their [government] job so well, they are making my job [PDS] difficult for me; in terms of systems and procedures, the government is doing their job so good, they are even making my job difficult by proving and probing beyond reasonable doubt," he said, in relation to the demand guarantee requirement which has culminated in the government suspending the concession agreement for investigations.
He stressed the need to encourage local private businessmen, adding that "the only way this country can move forward is through the effort of the local private sector."
Gabby's friend
Mr Ayesu said the fact that Mr Otchere Darko, popularly referred to as 'Gabby', had been his long-standing friend did not mean that if he [Gabby] was in power today, the relationship would cease.
"Gabby is my friend, he is my neighbour, and as a lawyer sometimes I get in touch with him and we jaw-jaw ... Are they saying that if you have a friend and he becomes a politician in power that is the end? If that is it, then they should take the concession, then I will lose almost everybody around me."
He said Gabby being his friend had nothing to do with PDS winning the concession contract and that it was about time that the country moved away from where everything was looked at from a partisan position.
Reacting to the allegation that he [Ayesu], shared a common residential boundary with Mr Otchere-Darko at East Legon in Accra and that he [Ayesu] sold the land to Gabby, he said: "it is also laughable. In fact my house, it is my wife who even bought the land, so since when did I become a landowner and started selling land and that I even sold Gabby's land to him."
"Yes, Gabby is my friend like I said and I have known him before he came to power… I am sure if they talk to the people in the area, they will tell them who [the family that] sold the land to Gabby.
Mr Ayesu said it was true he shared a common boundary with Gabby and even at a point, they were fighting over boundary and he [Gabby] went to see "his people [those who sold the land to him] and I also went to see my people, [those who sold the land to my wife.]
Office space
Touching on the allegations that the office space he was operating from at Cantonments in Accra belonged to the Finance Minister, Mr Ken Ofori-Atta, and his wife, Mr Ayesu said the property belonged to a woman who was not Mr Ofori-Atta's wife.
"It does not belong to them [Ofori-Attas], I have never had any discussions with them. It is a commercial property for Christ's sake, if your rent expires, you will leave, if you don't have any use for the place again, you will leave the place."
"They should go and talk to all those companies that had rented the facility and find out who the real owners of this property are...When I [Ayesu] took over [rented], the person that I dealt with is not those that they are being alleged as the owners, so they should forget about that."
---graphic.com.gh