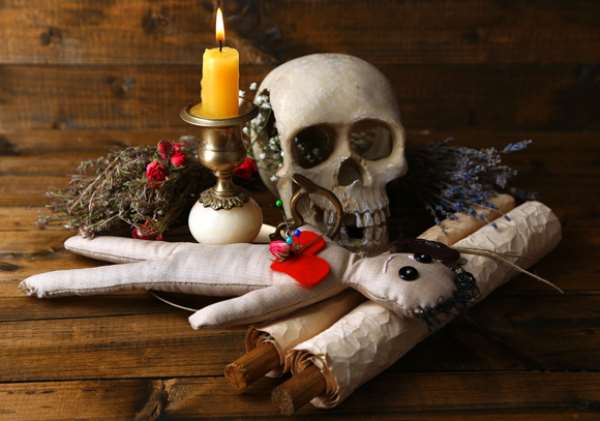 "We are all slaves to money and greed" - Anthony T. Hincks
ONE OF US SOUGHT FINANCIAL ASSISTANCE to shore up his finances in a financial institution he had had his account for well over 30 years. You could call the bank S-something and give the last word a military appellation ending with a French 'e'. The bank advised him he could get an 'overdraft'; he had to apply, and he did for GH¢2000. The bank said he would be entitled to only a quarter of the amount that passed through the bank at the end of every month. He had to visit the bank umpteen times, till a week after when he got the 'overdraft' for GH¢600! A paltry sum of GH¢600…? Yes. And we thought such rigidity would apply in all banks, to all, customers.
Sol Luckman thinks "it takes money to make money", so the "smart" entrepreneurs would go for 'overdrafts' and 'loans'-big ones- to establish companies, including phantom ones. Several financial institutions mushroomed in Ghana between 2008 and 2016. Then on Thursday, 15th August, 2019, the Bank of Ghana issued this statement: "The Bank of Ghana has… revoked the licences of 23 insolvent savings and loans companies and finance houses. These actions were taken pursuant to Section 123(1) of the Banks and Specialised Deposit – Taking Institutions Act 2016 (Act 930), which requires the Bank of Ghana to revoke the licence of a bank or Specialized Deposit – Taking Institution (SDI) where the Bank of Ghana determines that the institution is insolvent. The Bank of Ghana has also appointed Mr. Eric Nipah as a Receiver for the specified institution in line with section 123 (2) of Act 930… The Bank of Ghana has also…revoked the licences of two non-bank financial institutions, namely Express Funds International Limited (Remittance Company) and Ghana Leasing Company Limited (Leasing Company)…"
In August, 2017, the Bank of Ghana had embarked on a "clean-up exercise" to resolve insolvent financial institutions whose existence constituted a risk to the interests of depositors. Among the serious challenges identified were: the levels of capital were in violation of the minimum regulatory capital; excessive risk-taking without the required risk-management function to manage risk exposures; the use of depositors' funds to finance personal or related-party projects or businesses on terms that were not commercial; corporate governance weaknesses with weak board oversight, poor accountability; under-provisioning for impaired assets; persistent regulatory breaches, involving non-compliance with Bank of Ghana rules… Among the "insolvent" banks were Accent Financial Services, Adom Savings and Loans, Alpha Capital, CDH, Dream Finance Company, First Allied, First Ghana Savings and Loans, Global Access, GN Savings and Loans, IFS, Midland Savings and Loans, Uni-credit Savings, Women's World Banking Savings and Loans, Beige, Sovereign Construction, Uni-bank, Royal Bank.
It is surprising why politicians are playing political football with this debilitating banking crisis. John Mahama, NDC flagbearer, without paying attention to the interests of the poor farmers, fishermen, petty traders, teachers, only thinks about the Banks' shareholders and says "…the dissolution of the banks has gravely affected small and medium enterprise lending and has caused significant job losses." He urges the NDC Congress: "We must put our best foot forward to rescue Ghana from the abysmal performance of the Nana Akufo Addo government." But Vice-President Mahamudu Bawumia quickly rebuts this assertion: "Through government's interventions, deposits held up by 4.6 million depositors had been saved, and also saved 3,000 jobs if the banks were allowed to collapsed". And the insolvent banks were on the verge of collapse!
In 2010, Prince Kofi Amoabeng won Ghana's Most Respected CEO Award and several other awards, including the Order of the Star of Ghana. He opened branches of his UT Bank in Nigeria, South Africa and Germany. He became a motivational speaker and a mentor for up-and-coming youth. He could lecture beautifully on "entrepreneurship" using his own background story of starting his bank in 1997 with a meagre of $6,000 in a one-room office in Accra with a staff of four. He has lectured at Stanford Graduate School of Business, United Kingdom; Noble credentials.
Reverend Otabil is a household name in Ghana, and with his International Central Gospel Church (ICGC) congregation growing steadily and his Capital Bank getting insolvent, one is tempted to ask: "Is religion and commerce a good mix?" His motivational speech on: "The Unsearchable Riches of Christ" in Nigeria was "par excellence". He advises us "your vision must be bigger than your anger"; Great credentials.
Dr. Pa Kwesi Ndoum justifiably got the tag "Edwuma Wura", and, indeed he was the founder of several enterprises. GN Bank has over 260 branches in Ghana, Togo, Benin, Cote d'Ivoire, Liberia, Antigua, Zimbabwe, Puerto Rico and U.S.A. Besides GN Bank, he has over 65 companies to his credit: Coconut Grove Hotels, Elmina Beach Resort, GN Quarry, GN Printing Press, GN Life Assurance, Enyidado FM (Awutu), Ahomka FM (Elmina), (other FM Stations: Berekum, Juabeso, Akim Oda). Gold Coast Fund Management, Elmina Sharks Football Club, GN Hospital, Ghana Legal and GN Insurance; "Smart" business icon, and depositors cannot be paid… because their money has been used to open up more businesses; Political pundit.
How different are these banks from Nana Appiah Mensah's Menzgold? Are these not cases of "robbing Peter to pay Paul"? Many depositors, assessed over 50,000, cannot have access to their deposits. Some have died¸ some cannot pay their children's school fees – all because they cannot get their deposits back. Where did we go wrong as a nation? Every issue is given a political colour, a political twist. So, government should fold its arms and allow a few "smart" men wearing cassocks, wearing big appellations to dupe the "mmoborowa" people of their hard-earned deposits? If you put cassava on fire and you don't toast it, it will burn, so goes an Akan saying.
We remember the Robin Hood folkloric story. He was said to be inhabiting the Sherwood Forest with his "merry men" (around the late 1100s) when King Richard, the Lion heart was fighting in the Crusades or around the 1300s when the 'Black Death' had killed nearly half the population of England. Life was bitter for wage earners. Robin Hood was a yeoman (small land owner) – he was "neither a knight nor a peasant or 'husbonde' but something in between." And those who traversed Sherwood Forest were likely to enjoy the beneficence of 'Robyn Hode' if he chose to be his 'gest'. For "Of my good he shall have some, if he be a poor man." The modus operandi of these banks is the "reverse Robin Hood" where they robbed the poor and gave to the rich.
In the lyric of Jimmy Cliff's "Suffering in the Land" are the words: "The rich get richer and the poor get poorer; suffering' in the land. Everything's getting' higher and the time getting' tougher; Suffering' in the land…" Ecclesiastes chapter 1 "Vanity of vanities saith the Preacher, vanity of vanities; all is vanity" (or, if you like: "Nothing makes sense"; "Absolute futility"; "useless" "pointless.") What profit has a man from all his labour, in which he toils under the sun? One generation passes away and another generation comes, But the earth abides forever…" Pyram, DKM, et cetera on our mind!
Charles Spurgeon based his speech one night on: "He that is down need fear no fall, he that is low no pride… I am content with what I have, little be it or much; And, Lord, contentment still I crave, because thou savest such."
Africanus Owusu – Ansah