Asawase NDC Seat: Muntaka Unchallenged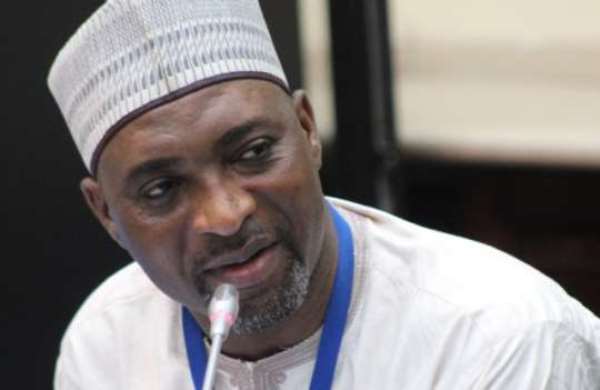 Mohammed Muntaka Mubarak
There is brewing tension within the rank and file of the National Democratic Congress (NDC) in the Asawase Constituency following the disqualification of one of the aspirants for the parliamentary slot, Masawudu Mubarick, and the subsequent declaration of the incumbent Member of Parliament (MP) for the area, Mohammed Muntaka Mubarak, as elected to contest the parliamentary election unopposed.
Supporters of Mubarick maintain that his disqualification by the Functional Executive Committee (FEC) of the party is unfair and against the democratic tenets of the party.
Indications are that moves are underway by his supporters to impress upon him to go independent.
Crunchy meeting
As of press time, Mubarick and his team were locked up in a meeting, after which a determination would be made on the way forward, according to a confidante, Issa Dango.
A release signed by the General Secretary of the NDC, Mr Johnson Asiedu Nketiah, last Tuesday said the decision to disqualify Mr Mubarick followed the acceptance of the report of the committee for settlement of outstanding disputes which was chaired by the former Speaker of Parliament, Mr Edward Doe
Adjaho, after it sat on Tuesday, September 3, 2019.
The statement said, "By this decision, Mubarak Muntaka goes unopposed and for that matter stands elected as the parliamentary candidate for the Asawase Constituency."
NDC currently has three parliamentary seats in the Ashanti Region. They are Asawase, Sekyere Afram Plains and Ejura Sekyedumase.
Alhaji Mubarak has been declared the NDC parliamentary candidate for the Asawase Constituency for the 2020 general election.
---graphic.com.gh