Cobaana Honours Ceo Of Suncity Radio @ Its 10th Anniversary Celebration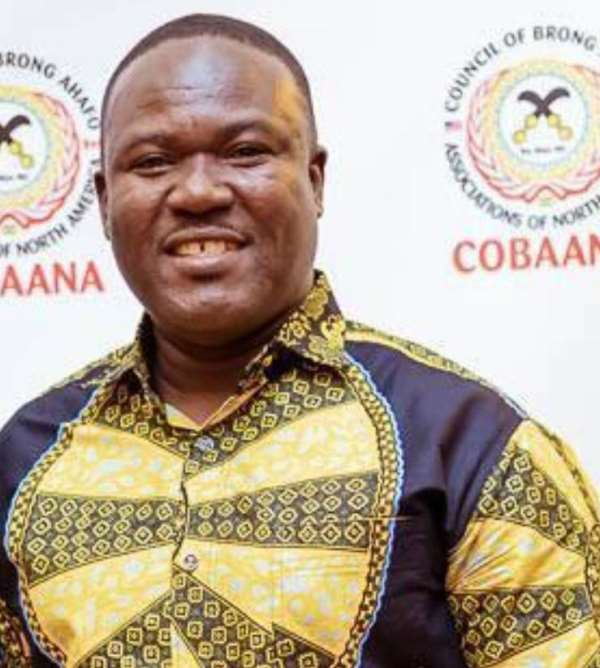 CEO of Suncity Radio, Mr. Ransford Antwi has been honoured with a Citation of recognition by the Council of Brong Ahafo Associations of North America (COBAANA) at its annual convention which coincided with its 10th Anniversary Celebrations in Ohio, Columbus (USA).
The Anniversary attracted 600 delegates from 13 member states in the US.
The Citation was in honour of his contributions to the association, recognition of exceptional service and dedication to the development of Bono and Ahafo regions especially in the areas of health and entertainment.
Speaking to Suncity Radio in Sunyani, General Secretary of the association Mr. Augustine Boahen said Mr. Antwi has been very supportive to the association most importantly to people in Bono and Ahafo in terms of humanitarian services and the entertainment industry.
He recounted some of his contributions to the Bono and Ahafo regions which included the free Medical Care, dubbed Suncity Medical Outreach Programme, the refurbishment of a six unit classroom block at Ayakomaso in Sunyani West among various interventions.
With regards to music, he said Mr. Antwi has been supportive to all budding musicians in the municipality and also mentored great musicians in the country.
Mr. Boahen explained that this exercise by COBAANA is geared at bringing to spot some meritorious work achieved by distinguished personalities from the region.
He said though Brong Ahafo has been separated now, and that notwithstanding the association still remain as an entity under one umbrella without any divisions.
He called on indigenes of the land who are fortunate to be affluent to also extend hands to reach the marginalised in society and then not wait for government's intervention.