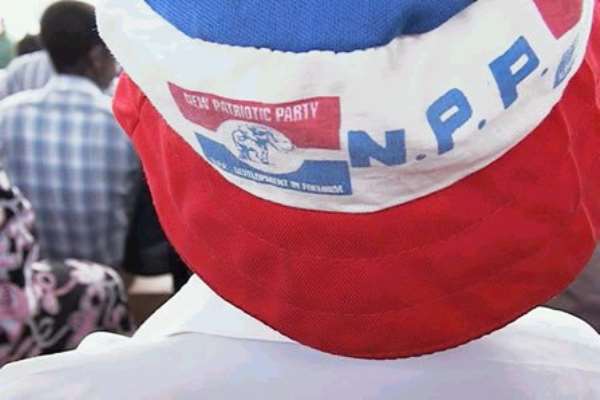 From the look of things, the leadership of NPP does not give a toss about the party's survivability in government. For all they care is to deliver (on) their policies, promises and the dodgy ones among them thinking about how best they can enrich themselves whether genuinely or dubiously. They are often accused of erecting an imperviously impregnable fence around them once they are lucky to come to power.
This was the accusation some people from the NPP fraternity levelled against them during the presidency of former President John Agyekum Kufuor. The hierarchy of NPP did not want to see, or know, their supporters. They kept them aloof by pretending they had never known them or met them in their life. They were callously biting the very hand that fed them.
The same allegation is rife under the presidency of His Excellency Nana Addo Dankwa Akufo-Addo. If so, my question to the NPP leadership is, what are they up to? Will they be able to turn to their support base for help come any future elections? No one is asking them to dish out money to the party's so-called foot soldiers. No. But to push them far away as though you never knew them and they had never helped you in any way is not only ungrateful but causation of political suicide.
Some of these party foot soldiers will only be happy for an expression of thank you to them in acknowledgment of their services so rendered to bring the party to power but nothing more. Is this the toughest/hardest thing for you to do after they had toiled to bring you to power to begin to enjoy the fruits of their labour and to amass wealth, whether legally or illegally, at their expense? This attitude on the part of NPP is myopic, to say the least.
To appreciate the services of your foot soldiers and all those that played specific roles to enhance the chances of NPP coming into power is politically strategical correctness. However, to fail to do so is the very opposite.
Anyway, this write-up is to inform the NPP leadership of the views of many Ghanaians as being expressed everywhere one goes and as are being communicated to me from Ghana and from some Ghanaians who have returned from Ghana on holiday. They are saying that conditions of living have worsened or are tougher now. Yes, things must get worse before they get better when you are trying to repair what has already been broken. Belt tightening must take place, yes I understand that.
Communication is a vital tool in any human activity of corporate nature. What are the structures in place or adopted by NPP leaders to explaining the situation of things, and why they have come about, to the Ghanaian masses to get them to understand you to wait for a short while for things to get better? Almost not any!
Have you been able to explain it in detail to the understanding of the populace why the Ponzi scheme banks, microfinance and savings and loans institutions were collapsed? I don't think so. If you had, I think people may understand you a bit, although depositors are more worried about their money that they risk losing.
Don't bank all your hopes on the implemented Free Senior High School educational policy as the vital and capable cardinal pillar on which your year 2020 re-election message will revolve. The challenges the policy is facing is being used to the advantage of your clueless and most incompetent nay- saying political rivals. Instead of them helping to address the challenges, as uselessly disgraceful as the democratic dispensation of Ghana politics is, they are rather choosing to capitalise on them to their advantage. Shameful though!
Have you convincingly explained to Ghanaians the enabling economic factors you have put in place and how Ghanaians can, and must, avail themselves of them for their own good? I am sure not much has been done in this respect.
Finally, let it be known to the NPP hierarchy that most Ghanaians have decided not to go to the polls in year 2020. They are not ready to vote! This is an undeniable fact! Some University undergraduates I interacted with in March 2019 in Ghana did confide in me their intention not to vote in year 2020. They will not vote for NDC, they said. And, for the failure of the NPP government to provide them with jobs, and most especially, the government's failure to prosecute the known NDC corrupt officials or corrupt officials in Ghana, they will not bother themselves going to the polls. They have come to realise that all politicians are liars, crooks and corrupt, coming from the same corrupted political womb.
The president and NPP must do whatever it takes to ensure that some successful prosecutions of the perceived corrupt government officials of both the past and present governments do take place now, or they must forget about any chances of their re-election in year 2020 general elections.
What is the difficulty that the Special Prosecutor is facing that seems to render him incapable of arraigning any corrupt official? People cannot understand the dithering by Hon Martin Amidu, the Special Prosecutor. How many years does he need to investigate before indicting the corrupt officials?
I weep for NPP. They have to change their direction a bit. Let the public understand your policies through effective communication and public interactions and engagements. The NPP government appointees must come off their high horses to interact with the people now before it becomes too let hence "had I known".
NPP leaders, it is not too late to correct your mistakes unless you are now rich, having acquired what you wanted so you cannot give a hoot!
A word to the wise is sufficient.
Make a date with me on Facebook on the reportage of the Kumawu chieftaincy dispute. Now, most of the Ghana online news portals do not publish any of my articles on the Kumawu chieftaincy dispute when Asantehene's name is mentioned. How then can we fight corruption if the truth is not allowed to be said and circulated to shame the perpetrators?
With God we are victorious.
Rockson Adofo
Tuesday, 3 September 2019