President Nana Akufo-Addo be Informed of…, and All God-Fearing People Worldwide be Tasked to….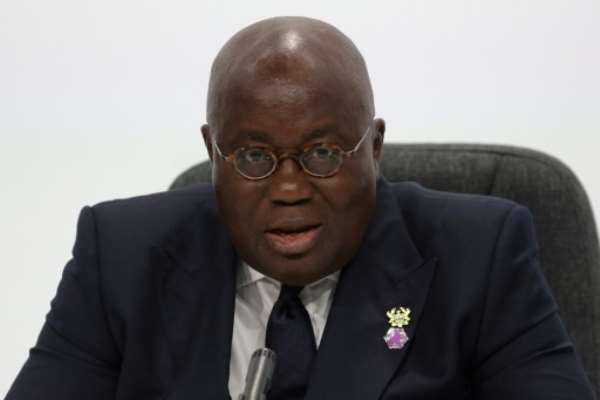 When God Almighty loves you, anoints and sets you apart for a special purpose, He ensures that you are guided and protected against every eventuality that comes your way. Until His objective for your designation has been achieved, He will judiciously protect you against your daring enemies. If it were not so, there would be no revelation and redemption.
It is said, God reveals to redeem. However, the redemption comes after any attachment conditionality to the revelation has been met. When you fail to do as instructed in the revelation, the calamity revealed to happen to you will come to pass. Period!
Before proceeding any further, let me first inform the president, Ghanaians and the worldwide believers in God why this publication. When I woke up this afternoon, Monday, 2 September 2019, I had received a video on my WhatsApp page. When I opened it, watched and listened to the message in the video, it was so serious, shocking and desired urgent dissemination with action of solution found or taken.
I first forwarded it to almost all my WhatsApp contacts. I have then decided to escalate it to the attention of the president and all worldwide believers in God Almighty to help find an urgent solution to the looming calamity by way of intercessory prayers as advised by one JOSEPH OKECHUKWU, the person to whom the revelation or vision came. It is about him requesting for prayers for the President of Ghana, His Excellency Nana Addo Dankwa Akufo-Addo. His request is subsequent upon a vision he has had in which a plot to kill the president by some people or his enemies was revealed.
His narrative video is posted on his Facebook page, YouTube, and circulated on WhatsApp.
From the enmity the president is erroneously blamed to have created, I don't doubt the veracity of the video post by Joseph Okechukwu one bit. The president is desirous to fight galamsey (the number one destroyer of the nation's water bodies, farmlands and virgin forests and it is air pollutant), official corruption, and probably empowered the Bank of Ghana to clean up the nation's financial sector of Ponzi scheme microfinance and savings and loans institutions. Do you think the foreigners and the natives involved in galamsey (surface mining), will like the president? No!
The president's implemented educational policy of Free Senior High School (Free SHS) may not be appreciated by many including his political rivals who stand less chance of making money or convincing the electorates to vote for them.
The seriousness of the revelation makes it irrelevant to clothe the publication in political colouration hence I shall veer off politics to concentrate on getting people to embark on prayer warfare on behalf of the president.
As I was writing, a friend to whom I had forwarded the video phoned up. In the course of our conversation, he told me how the president's initiated policy with his Ivorian counterpart not to allow the buyers of both countries' cocoa beans but the producers, to fix the price, may not be to the taste of the buying foreign countries. Therefore, his policies to get Ghana out of the cyclical poverty and dependency on foreign aid, thus, to stop us from being beggars without choice, may not be acceptable to our foreign masters. They may rather want us to be at their mercy all of the time as second class citizens to be dictated to all of the time. Such a visionary leader may not be their preferred candidate to rule Ghana or Africa, same as they did not want Dr Kwame Nkrumah. They want corrupt leaders, but not the incorruptible few ones of whose group, his Excellency Nana Addo Dankwa Akufo-Addo, belongs.
Ghanaians and worldwide true sons and daughters of God, please arise in prayers on behalf of the President of Ghana, His Excellency Nana Addo Dankwa Akufo-Addo, as per the vision of, and request by, Joseph Okechukwu.
Mr President, the vision has come with a conditionality. You have been directed to shuffle, and shuffle off, your inner circle government appointees. They may be your family members, cronies and supporters but do not be deceived by their closeness to you to think they love you with all their heart, soul and mind. Was not Judas Iscariot closer to Jesus than all the other disciples? Did Jesus not dine with him from the same bowl? Was he not the one who betrayed Jesus? Remember the song by Daddy Lumba, the Ghanaian ace musician which is titled, "Ye ne wo sere kwa". Again, remember the Akan proverb, "Suro nea oben wo na ono na onya wo a obeye wo". Literally translated into English as, "Beware of the one closer to you for he knows all your secrets and can easily harm you"
In the bible, an angel appeared to Joseph in a dream regarding Jesus when he was born. Had Joseph not done same as he was instructed, Jesus would have been killed while an infant. For the sake of the president and the public members who may not have a bible handy, I shall reproduce the bible text in the gospel of Matthew 2:11-14 as below to buttress my contention.
"11 And when they (the three wise men) were come into the house, they saw the young child with Mary his mother, and fell down, and worshipped him: and when they had opened their treasures, they presented unto him gifts; gold, and frankincense, and myrrh. 12 And being warned of God in a dream that they should not return to Herod, they departed into their own country another* way. 13 And when they were departed, behold, the angel of the Lord appeareth to Joseph in a dream, saying, Arise, and take the young child and his mother, and flee into Egypt, and be thou there until I bring thee word: for Herod will seek the young child to destroy him. 14 When he arose, he took the young child and his mother by night, and departed into Egypt"
There are many such revelations in the bible. Always, do as you are instructed or else, the intended or looming calamity will befall you.
The fact that the person who had the vision is not a Ghanaian but a Nigerian, does not negate the truthfulness of his claimed vision. The fact that he is not asking for money, not asking to see the president in person but asking people to pray for him, makes his claim the more veritable.
All those who love the president, love the emancipation of Africa and crave for the success of Africa as a continent inhabited by human beings but not apes, must please go on their knees and pray to God to avert any calamity prepared for His Excellency Nana Addo Dankwa Akufo-Addo by his enemies.
How I hope the president, his wife, his children and those of us who admire to see him succeed in his endeavours to help Ghana and Africa, would as a matter of urgency, and with contrite hearts, approach God in prayers to save the life of the president from the hands of his enemies, both local and international.
I shall be doing my bit, you too, do your bit, in the name and success of Ghana! Mr President, you shall not die but live to shame your enemies.
With God, we are victorious.
Rockson Adofo
Monday, 02 September 2019