E/R: NJN Municipality pledges to deal with sanitation related issues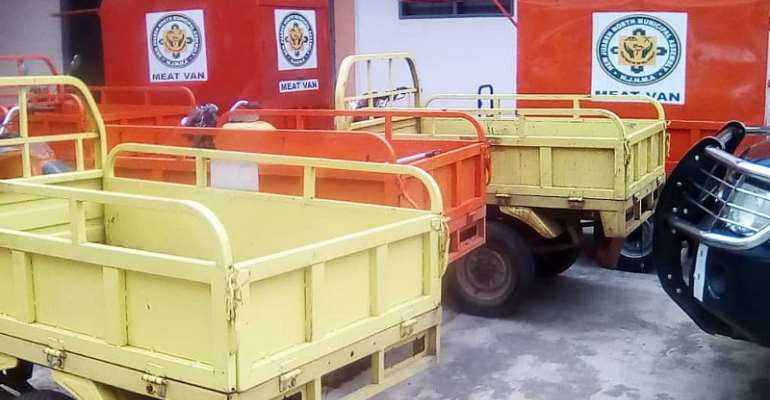 The New Juaben North Municipal Assembly is poised to the improvement of sanitation within the municipality, as a lot is been done to achieve such the target.
The Assembly, has been able to evacuate the mountainous Sakasaka refuse heap, manually desilted the big drain between Asokore and Effiduase with distribution of household refuse bins is currently in progress.
The Municipal Chief Executive (MCE), Comfort Asante, at an Assembly meeting disclosed, the Assembly block now has a Biodesster tank for its toilets while Zoomlion has also access the various refuse heaps in Jumapo with plans far advanced to evacuate them soon.
On the issue of Common Fund allocation, the MCE said, a total of GHC1, 514,007.08 has been received by the Assembly for the first quarter even though we are in the third quarter.
"Notwithstanding the above financial obstacles, Honourable Presiding Member, I am happy to inform the House that the Assembly has embarked upon a number of development projects to better the lot of our people in the municipality. These projects among others include the construction of a state of the art Community Centre at Akwadum which has reached an advanced stage of completion, the construction of a 3-unit classroom block, store and office at SDA Primary School at Suhyen and the construction of 1 No. 2 unit classroom with office at Effiduase" Miss Comfort Asante elaborated.
On the Assembly's performance on internal fundsl generation, the MCE stressed "Revenue generation from our traditional sources still leaves much to be desired. As at the end of August 2019 (2nd Quarter), the Assembly realised a total of 454,418,09 Ghana Cedis as against a budgeted figure of 933,379.91 Ghana Cedis representing 48.69% of our total budget".
"Hon. Presiding Member, I wish to inform you that the Assembly has taken delivery of thirty (30) motorbikes to be given to Hon. Members to enhance their work. The Assembly is also feverishly, to acquire a few motorbikes for the police in our Municipality for their daily patrols" the MCE added.
Meanwhile, the Presiding Member, Dr. Edward Asante-Antwi, earlier rubbished rumour the House was going to be dissolved at the meeting insisting due processes would be followed as renumeration for members is even yet to be decided.
Bryt fm news also cited a three wheel drive courriers, which according to sources, are going to be given out to butchers to ensure safe transport of meat to market centres.