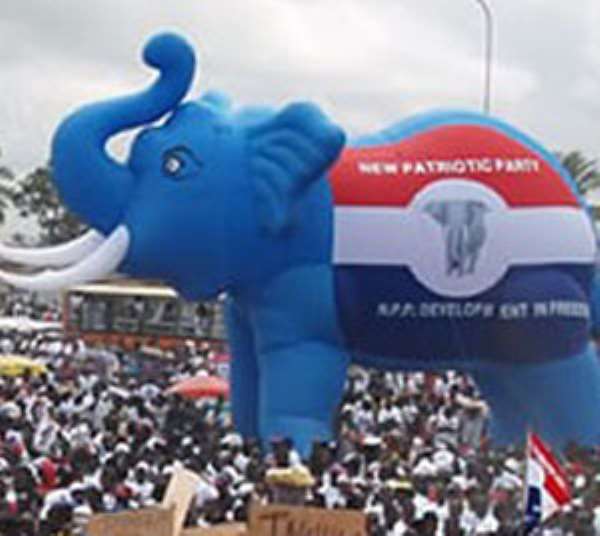 Following a series of publication by the *Voiceless Media* on Aspiring Parliamentary Candidates (APC), my interest in Hon. Habib Tijani's Yendi has been heightened.
Each of the contenders, Alhaj Farouk Aliu Mahama, Hajia Abibata Shanni Mahama and Alhaji Daney Baba appear to be Colossus in their own ways.
They are all well educated and properly placed in the working environment. They all hail from Yendi, all Dagbamba, all Muslims.
The *Voiceless Media* gave a tall list of support offered by each of the three aspirants to the Yendi Constituency as a way of nursing it. My analysis is strictly based on the information provided by the Akilu Sayibu's media outlet which has not been challenged.
Headlines for all the Aspirants came in the form of quotes from them- *(1). I PROVIDED CLOSE TO 1,000 JOBS IN THE YENDI CONSTITUENCY SINCE 2017: HAJIA ABIBATA SHANNI MAHAMA*
*(2). MY RECORD IN YENDI CONSTITUENCY IS UNPRECEDENTED: ALHAJI FAROUK ALIU MAHAMA*
*(3). I HAVE ALWAYS REMAINED FAITHFUL TO THE NPP IN YENDI: BABA DANEY*
Observe the following as reported by the Voiceless Media.
*JOBS*
FAROUK
APC has assisted the training of 600 women in soap making and Shea butter extraction. He has also secured jobs from the YEA to numerous unemployed persons within the Constituency. He has also gotten jobs in the security services for 27 people from the Yendi area as well as 30 appointments for qualified graduates from Ghana Cocoa Board.
DANEY
APC secured appointments from the Rapid Bus Transit for 6 of the Yendi Constituents. He has also gotten jobs for many youth in the area from the Ghana Education Service, NABCo, YEA and Audit Service.
ABIBATA
APC got 6 school feeding contracts for some members of the Constituency and about 1,000 jobs cummulatively from other sources.
*EDUCATIONAL SPONSORSHIP*
FAROUK: Paid school fees for most students and secured scholarships for others numbering about 100. APC also donated 100 bags of cement to Yendi College of Health Sciences to help in the construction of an Administrative Block.
ABIBATA: Paid school fees for needy constituents.
DANEY: ???
*HEALTH*
FAROUK: Conducted free Hepatitis B screening and vaccination for the people of the Yendi Constituency, supplied anti snake bites and contributed towards the purchase of hearse to aid in conveying the dead for burial.
ABIBATA: Donated medical consumables in large quantities to the Yendi Municipal Hospital.
DANEY: Sponsored the surgery of 190 constituents who suffered various health conditions.
*MICROFINANCE*
FAROUK: Provided startup capital for 600 women trained in soap making and Shea butter extraction.
ABIBATA: Secured loans for 125 women from MASLOC.
DANEY: APC has been providing monthly stipends to aged party folks in the Yendi Constituency.
*WATER AND SANITATION*
FAROUK: Donated GHC 10,000 to improve the Yendi water system.
ABIBATA: Together with siblings provided a borehole for use by students of Yendi Senior High School.
DANEY: Provided a mechanized borehole at Balogu for use by residents of the area.
*AGRICULTURE*
FAROUK: APC distributed 600 knapsack sprayers to Farmers. He also assisted many farmers with implements such as Cutlasses, fertilizers, as well as weedicides.
ABIBATA: Ploughed an acre each for 580 farmers from the Constituency in 2018 and did same in 2019.
DANEY: Ploughed an acre each for 600 farmers from the Constituency.
*MEDIA DEVELOPMENT*
FAROUK: Donated to Ghana Broadcasting Corporation (GBC) to improve transmission in the Yendi area.
ABIBATA: ???
DANEY: Set up Dasuma Radio in Yendi to inform, educate and entertain the Yendi Constituents.
*PARTY SERVICE/SUPPORT*
FAROUK: Donated GHC 5,000 to TESCON Yendi College of Health Sciences, supported the Limited Voter Registration Exercise and monthly remittances to the Constituency office as well as the Electoral Areas. APC also sponsored party people to Hajj.
ABIBATA: Adopted some polling stations in the Yendi Constituency before the 2016 Election, provides cash donations to the Constituency Party and supported the Limited Voter Registration Exercise. APC also honoured dedicated party women with hampers on the occasion of Mother's Day in Yendi.
DANEY: Agent at the polling station from 1996 to 2004, an agent at Yendi Constituency Collation Centre in 2008. APC also released his pickup vehicle for Election 2016.
PEACE
FAROUK: Organized peace games for the youth across the Yendi Constituency.
ABIBATA: ???
DANEY: ???
WHO IS WHO?
All the APCs have nursed the Yendi Constituency to the best of their ability. If the support provided by the *Voiceless Media* is what one may go by then your guess is as good as mine.