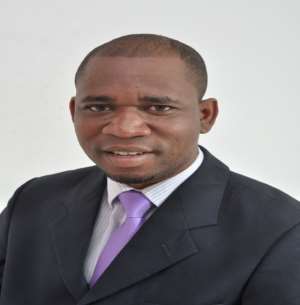 With the upsurge in technology as well as the increased and heightened awareness of stakeholders of the menace of money laundering and financing of terrorism, the compliance department in most institutions has progressed from a small almost unrecognizable section to one of the core activities in an organization. It is expedient to establish effective systems and processes to ensure that an institution is complying with the laws and regulations as well as following best practices related to its scope of activities, and these activities are vast and involving. Hence, all stakeholders are expected to be involved in this process, from the employees to the board of directors to management to customers and compliance officers themselves. Customer due diligence, enhanced due diligence, know your customer procedures and measures to be used against money laundering and financing of terrorism are some of the activities undertaken to ensure compliance.
At the forefront of these procedures is the compliance officer. The Anti-Money Laundering (Amendment) Act 874, 2014, Section 41 1b states that, "An accountable institution shall designate a compliance officer at management level to be responsible for the implementation of, and ongoing compliance with this Act and any internal policies, procedures and programmes by the accountable institution and its employees." It follows then that, the scope of work of the compliance officer is both internal and external. The officer develops and ensures that internal procedures and policies are complied with as well as ensuring that external regulations set by regulatory bodies are followed to the latter. These activities are very essential because they ensure that the organization is managed effectively so as to prevent any challenges in operation and also prevent sanctions that may arise due to non-compliance by regulatory bodies.
The Institute of Compliance and Cyber Studies (ICCS) conducted a research to seek the views of a number of compliance officers in the banking industry who have been in this line of work for a year up to over ten years in Ghana. They were interrogated on their duties, the challenges they face and the solutions they suggest to these challenges they face. Based on their responses, the duties of the compliance officer include; transaction monitoring, ensuring that the institution complies with all enactments and regulations, conducts due diligence on all financial transactions passing through the institution, and is also an independent advisor who advises the management and directors on emerging compliance issues and also engages the regulators on topical issues. All these activities are geared towards preventing money laundering and terrorist financing as well as ensuring that the organization is managed effectively.
Notwithstanding, the performance of these duties is plagued with a number of challenges. Find the summarized challenges of the compliance officers who responded to the questionnaires administered below.
| | |
| --- | --- |
| CHALLENGES | PERCENTAGE |
| Difficulty in accessing information | 73% |
| Difficulty in validating identity | 73% |
| Bribery | 0.09% |
| Bureaucracy | 36% |
| Unavailability of funds | 0.09% |
| Regulatory challenges | 73% |
| Technological challenges | 64% |
From the summarized challenges in the table above, the challenges of difficulty in accessing information, difficulty in validating identity and regulatory challenges account for the highest percentage, 73% each. It can be inferred from this analysis that, more than half of the respondents are of the view that the challenges of difficulty in accessing information and validating information as well as regulatory challenges pose greater difficulty in carrying out their duties than the other challenges. Technological challenges follow closely with 64%. The world is gradually becoming technology driven. Hence, digitization of information and procedures is essential but this is not the case in most institutions. Bureaucracy ranks next. The procedures an officer has to go through before an activity can be carried out or endorsed is a very long and hectic one. Fortunately, the issues of bribery as well as unavailability of funds account for the least challenges faced by the officers
It should be noted that, one key resource needed for work by compliance officers is information. Without information, their work cannot be done, even if it's done, it will not be effective enough. However, the challenge of difficulty in accessing information comes as no surprise considering the current nature of the Ghanaian economy. Gaining access to information in order to carry out your work is quite difficult. This could be attributed to the fact that, most information provided may not be authentic and so giving it out may put the provider in trouble. On another side, there is a fear of the information been stolen by third parties for criminal activities.This situation might have improved over the years with the strides being made towards digitization of information available as well as the creation of corporate websites. Notwithstanding, there still remains a lot to be done in order to improve access to information. Another challenge faced by these officers is the difficulty in validating identity due to poor client database. Information about clients is inadequate or unavailable entirely. This poses a great challenge and is a hindrance to the work of a compliance officer. The regulators, most often than not, bring out new regulations without engaging the stakeholders in the compliance section who are supposed to ensure these regulations are complied. This could bring about a gap in understanding the purpose of the roll out of a particular regulation and consequently, difficulty in ensuring its compliance. In addition, the officers may have other pertinent issues that need to be addressed since they are on the ground working. But since there's little or no consultation with regulators, all such issues cannot be addressed.
Other challenges identified by the officers are outlined in the following. Inadequate top management support is also an identified challenge by some compliance officers. There are also issues of conflict of interest between the management and compliance officers regarding systems and procedures to be implemented. Less public education on acceptable ID and residential address for application processes is another difficulty.
These challenges can be addressed by applying certain measures. The compliance officers who responded to the questionnaires provided some solutions they deemed fit to meet these challenges. An obvious solution to the last challenge stated above would be to increase public education on the types of ID that are acceptable. NHIS cards are not acceptable for account opening purposes and for most applications as well. The introduction of the Ghana card could also help deal with the validation challenge. Since the information required before issuance of the card is highly detailed and records all the information about a person on a database, these institutions could be given access to this information when the need arises to validate an individual's identity. That is, a platform should be created to facilitate easy access to customer details and so, validate their identity. This would provide a reliable data validation source. Also, the routine education and training of these officers is essential in order to integrate them into any new facet of their jobs since practices keep on evolving. Moreover, all institutions and agencies involved in ensuring compliance to regulations should collaborate with each other, to facilitate adherence to the directives which are issued.
AUTHOR: Theophilus Kwadjo Odjer-Bio, Executive Director - Institute of Compliance and Cyber Studies, Chartered Financial Economist, Executive Board Member – Association of Anti-Money Laundry Specialists-Ghana Chapter. Telephone: 0558111205 / 0249658893 Email:[email protected]