No deaths or serious injuries were recorded during the relocation of Karadeniz Powership Osman Khan (Karpowership) to Sekondi, according to the Health, Safety, Environment and Quality (HSEQ) Manager of Amandi Investment Limited, Jonathan Antwi.
Speaking to ModernGhana Western Regional Correspondent, Lord Kweku Sekyi, Mr. Antwi said the company takes pride in its track record of executing projects with the best environmentally-friendly engineering techniques while prioritising the safety of over 4,000 employees.
He said the company has invested in an integrated management system to ensure welfare of its workforce, environmental safety, as well client satisfaction.
Briefing a delegation from Ghana National Gas Company Limited (Ghana Gas), led by Head of Communications, Ernest Owusu Bempah, the Flag Officer Commanding (FOC), Western Naval Command, Commodore I Osei-Kuffuor, said security has been boosted around the vessel with surveillance cameras as well as armed guards.
He commended Ghana Gas for their indigenisation programme of training Ghanaian engineers to take over production at the Atuabo Processing Plant.
Construction and Engineering company, Amandi, was contracted by Ghana Gas to construct a 10-kilometer pipeline to the Karpowership which will provide 470 megawatts to augment Ghana's power supply.
The Karpowership was moved from its original location at Tema Fishing Harbour to Sekondi Naval Base in August 2019 and expected to commence production of electricity in October 2019.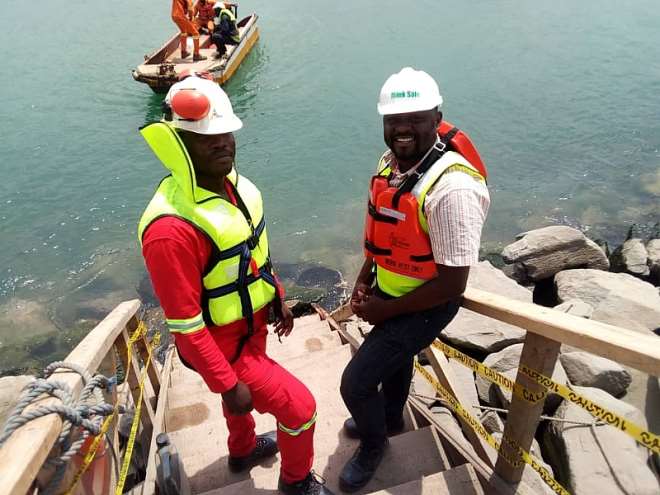 Amandi employees at construction site