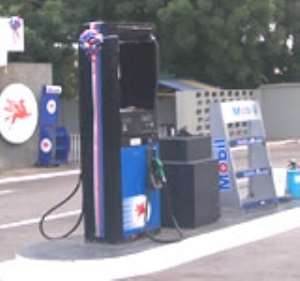 A story in a recent online edition of the UK newspaper, the Guardian, caught my eye. According to the newspaper: "Nigeria's government stands accused of letting down its 201 million residents by failing to complete a gas supply and production agreement that would have transformed their lives. Instead, the country will now have to pay $9bn (£7.4bn) in penalties or risk having its assets seized."
That story illustrates perfectly, how incompetent public officials across Africa, allow foreign carpet-baggers to manipulate and exploit national systems, of many nations in the continent. The generous terms for Nigeria, in the deal it struck with Process and Industrial Developments Ltd (P&ID), are in sharp contrast to the one-sided deal, which Ghana struck with ENI, and its partner, Vitol.
A careful reading of the agreed terms in the disputed contract between Nigeria and P&ID, reveals that the proposed state-of-the-art gas plant to be built by P&ID, would supply Nigeria with 85 percent of its propane production, free of charge, to power thermal power plants - and sell the rest on the international market for gas.
The question is: How come Ghana's leaders signed a contract with the Italian oil giant, ENI, and its partner Vitol, in which ENI is selling gas to the state-owned Ghana National Petroleum Corporation (GNPC), the sole buyer for all the gas produced, at $9.8 per mmBtu - when the international market price is around USD$ 3.028 per mmBtu? Incredible.
Although I am an ignoramus, when it comes to the intricacies of the oil industry, clearly, kickbacks must have been the dominant-factor, for the Ghanaian side, in signing the contract with ENI/VITOL. Even an old fool like me can see that. Talk about eating your cake and having it. President Akufo-Addo must demand that ENI and Vitol agree to renegotiate the terms of that Kweku-Ananse-contract. Haaba.