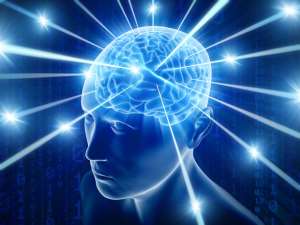 The prospects of behavioural genetics
Very often psychologists and psychiatrists have traced the cause of our present-day ailments to homes. Pride, arrogance and other bad behaviors at home, offices and on social platforms, immediately convey the message of the type of nature, character or training those people acquired.
Frankly speaking, life and the character of a person can easily be determined from the home he or she was raised. Life, everyone knows is tough, unless those born with a silver spoon in their mouth but some people make life harder for themselves because they hate the truth and love criminal activities.
It's not always that someone is involved in a theft, makes him a thief or a criminal but impersonation, assuming to be someone, trying to discredit someone's work and bring attention to yourself are all criminal activities. I have seen a lot and still seeing it daily on ModernGhana news platform.
This article will reveal why some people resort to criminal activities and lies in whatever they do today, including politics, yet they have admirers and followers.
However, in whatever situation, you don't have to blame people caught in between lies and the truth because governments are running a system which it's easy to believe in lies than accept the truth.
In Holland, I used to work with an African, who always says funny things to make us laugh but everyone knows he is speaking the truth because he lives exactly in that shadow.
Why should one say: "Look at my hands, my father is a thief, therefore, I am also a thief." Soon he was deported to Ghana, not because he steals something.
He beats up a woman mercilessly and since in Holland it's a big offense to touch a woman and at the same time his papers weren't in order yet, he was deported.
There are many people having a similar character like this guy because they have certain bad characters they couldn't leave behind and eventually become matured people with it.
Are people with bad character born below standard or expectations as of ethics or decency? Certainly not, bad characters are considered a behavioral trait.
Therefore, based on today's discoveries we can say with certainty that bad behaviors or characters are influenced by genes, an influence strong enough to be detected in experiments.
New research published in Nature Genetics, which appeared in 'Huffington Post,' revealed that the genes inherited from the father are dominant and influence the growth of children more than those received from the mother.
This means that even if the genes we receive from our parents are exactly the same number, the characteristics inherited from the fathers are those that mostly influence the development of the children, especially as regards the state of health.
The discovery will be very useful to researchers especially in the study of hereditary diseases such as diabetes, schizophrenia and morbid obesity.
Whereby there are developments of technologies that make it possible for people, such as prisoners to lead a worthy or responsible life in society, it is the task for a person who has a bad character to change his bad behavior himself because "no one drinks medicine on the behalf of a sick person."