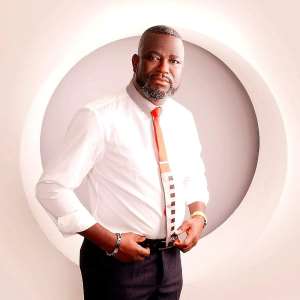 Peter Antwi Boasiako
I am humbly and respectfully announcing formally my determination to contest for the Parliamentary Candidacy slot to represent the Afigya Kwabre North constituency in the Ashanti Region when the New Patriotic Party opens nomination in the impending parliamentary primaries.
I have come to this decision after deep and serious consultations with constituency delegates, the traditional Chiefs and elders, opinion leaders, the current and former constituency executives, Council of Elders, some national executives, some top government officials, Friends and my family.
As a leading member of the founders of Akufo-Addo for 2016 Advocacy group in the UK and Leader of Coalition to Elect Nana Addo and Bawumia (CENAB, UK), also a staunch member of NPP UK, my joy became complete when the presidency of Nana Addo Dankwa Akufo-Addo and Dr Mahamudu Bawumia became a reality. It is my greatest joy that I led the voluntary group that was the first to launch Nana Akufo-Addo's campaign in 2014 which kick started the campaign for Nana Akufo-Addo's bid to lead the NPP again for the 2016 general elections and to become the President of the Republic of Ghana.
The campaign Launch at London Chestnut Gardens, hosted personalities like Hon. Shirley Ayorkor Botchway (MP, Minister of Foreign Affairs), Hon. Samuel Atta Akyea (MP, Minister of Works and Housing), Hon. Ursula Owusu-Ekuful (MP, Minister of Communications), Mr. Gabby Otchere Darko, (Private Legal Practitioner), Mr Akwasi Awua Ababio (Director of Diaspora Affairs, Office of the President), Hon. Susan Akomea ( MCE for Asante Akyem Central) and many other top NPP gurus who graced the occasion with their presence.
It was during that event that it was revealed by Hon. Ayorkor Botchway that "over 100 NPP MPs did support Nana Akufo-Addo." A statement that removed all doubts in a bleak situation as to whether Akufo-Addo had the support to lead again for the 2016 general election or not. See Link: https://www.ghanaweb.com/GhanaHomePage/NewsArchive/Akufo-Addo-has-support-of-100-NPP-MPs-Ayorkor-Botchwey-313191
The euphoria that followed in earnest, fuelled the determination of the event organisers to focus on a leader who if elected, would think about the present and future generations not the next elections.
This, brought together broad coalition of patriots, friends, sympathisers, political admirers and people who believed that Nana Akufo-Addo and Dr Mahamudu Bawumia's leadership would be the best to project Ghana into prosperity through development embedded in freedom.
This was the movement that started in London, and gave birth to many other voluntary groups across the world such as CENAB USA, CENAB Ghana, Movement for Change and others, all under the leadership of Peter Antwi Boasiako and his colleagues including Chairman Hayford Atta Krufi, Lawyer Adreba Abrefa Damoa, Kwabena Afum Dankwa, Eric Agyemang, et-all.
As a UK High Voltage Authorised Engineer, my contributions on renewable energy policy ideas adopted in the 2012/2016 NPP manifesto formulations and my concise energy policy ideas submitted and published in support of our government's management of Ghana Power supply is something I am profoundly proud of. Though not part of the government, my ideas and opinions on national issues to help shape the government policies have always stood out as admirable.
As an Electrical Power Engineer and Energy Expert of Lancaster University UK, even in opposition, my research outcome published in 2011 by the Graphic Newspaper and myjoyonline.com exposed the NDC government on their diabolical attempt to remove the Ultrasonic Flow Meters use to measure the outgoing crude oil from the Floating Production Storage and Offloading (FPSO) Vessels at the Ghana Jubilee Field, as they schemed to measure the crude oil with dip-stick instead, which was totally in variance with the contractual agreement between the government of Ghana (GNPC) and the Parent Oil Exploration Company (Kosmos Energy). This exposé, drew the attention of Ghanaians to the stealing tactics that the NDC govt adopted to steal the crude oil.
As a skilful commentator, writer and advocate, I have been a leading political figure in the UK politics and have consistently participated in debates and other political shows both on TV and radio within the UK and beyond to explain the party's and govt programmes and policy ideas.
I am delighted to state that I have over 200 articles to my credit on interventions and government policies that have been published by Myjoyonline, Peacefmonline, Ghanaweb, ModernGhana and many Ghana News portals, helping our governments to chart a good path for the future of Ghana, notwithstanding my principled stance against corruption and corruption practices.
My financial contributions to the party's logistical support and material supply have helped run the party at both National level and in my local constituency level and these are set on records.
As a member of NPP Constitutional Review Committee in UK, more than 70% of my written contributions on the recent NPP constitutional review were adopted by the NPP UK Committee and over 50% of the same submitted to the National level was also adopted at the NPP National Conference (as I vehemently highlighted the need for the rejection of most proposals submitted by the NPP Majority Caucus), including the rejection of the proposal which suggested that party members in the diaspora with dual citizenship should be excluded from holding any party executive positions both those resident abroad and in Ghana. In this argument, I submitted that the idea would damage the strength of the party in the diaspora if adopted and would dwindle the financial support from the diaspora for the party when in opposition. These show my diligent positions on critical issues which affect our people, our party and governments, in our nation building.
In search of lasting solution for the unreliable power supply issue in Ghana up till 2015 under President John Dramani Mahama 'Dumsor Administration', I led to organise an "International Energy Forum in London, hosting some world renowned Energy Experts such as Dr Kagupta of World Energy Council and Dr Mohammed Amin Adam who's currently the Ghana's Deputy Minister of Energy with responsibility for the petroleum sector (former CEO of Africa Centre for Energy Policy - ACEP), to brainstorm on diverse means of energy solutions to avert Ghana's Dumsor situation.
Some of the ideas generated from that energy forum as put together by myself are part of the flagship energy policies being adopted and implemented today in our government.
In the same year 2015 in London, under the auspices of CENAB-UK Advocacy Group, I led to organise an International Economic Forum on Ghana's economy by hosting economic experts as Ms Manji Cheto, Senior Vice President
of Teneo UK Economic Intelligence (Risk Analyst on Political Economy of West Africa) as the Special Guest Speaker, and Dr Anthony Akoto Osei, MP, former Minister of State for Finance and Economic Planning as Invited Guest Speaker, and other seasoned economists, to conceptualise Ghana's dying economy under the NDC administration and the new possible way forward if the NPP was to be given the chance.
Serving as Senior Renewable Energy Advisor to East London Waste-to-Energy Power Plant (EcoPark) which burns waste from several London boroughs to provide electricity for the National Grid, I developed a keen interest in developing a policy to help solve the enormous solid-waste issues in Ghana, therefore I prepared a comprehensive document to help solve our solid waste issues in Ghana. This document has been submitted and embraced by the government to be put in use. This adds to other energy policy ideas I have submitted, adopted and implementations underway.
If am given the opportunity to represent my constituents at the Afigya Kwabre North constituency, to demonstrate my mettle in parliament, I will zealously pursue these policies till we use this proverbial saying "killing two birds with one stone" (thus, cleaning our cities of filths and converting the solid waste/refuse into generating electricity in addition to our national grid)
With my UK specialist Trainings, experiences, skills, expertise and the exposure; allowing me, Engineer Peter Antwi Boasiako to prove my mettle in parliament, I believe, would be a great benefit not only to my respected constituents but the entire nation.
Thank you for coming, and giving me your rapt attention.
Onyame te ase!!
Peter Antwi Boasiako.
MP Hopeful, Afigya Kwabre North Constituency.
28/08/2019.