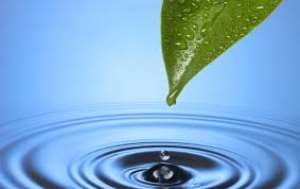 I am the person of Amwambey Francisca, a student of Siniensi Junior high school and I am here to talk about clean water and sanitation.
Indeed, water is life, and good sanitation ensures good health, yet we hear on radio and TV every day about sanitation challenges in our society, specifically the Builsa North and South Districts. What is actually sanitation?
Sanitation is the policy and practice of protecting health through hygienic measures. Clean water, on the other hand, refers to water which is safe for inking or cooking. Clean water and sanitation is the fifth goal of the Sustainable Development Goals.
Many people lose their lives as a result of poor state of health and well-being which are all from poor sanitation. We hear of the outbreak of diseases like cholera, but people defecate anywhere which flies also carry the germs and perch on our uncovered food which brings about the diseases. There is no potable water in many communities in Ghana, which make people fetch water from streams, rivers and dams for domestic use like cooking, bathing and drinking resulting in diseases.
Poverty is a major cause of poor sanitation practices. People cannot afford to build toilets or buy dustbins, buy toiletries to maintain personal hygiene and to also buy proper storage containers to store their food and water.
The United Nations Organization together with our government should work hand in hand to provide all communities with clean potable water, toilet facilities, and dustbins.
I also encourage that, waste that we generate should be recycled rather than finally disposing them into our forests. More recycling plants should be built across the country.
People should also be educated on good sanitation practices to create awareness in order to prevent diseases. This education can be done on radio stations, schools, clinics and markets.
We as future leaders should also practice personal hygiene and teach our parents in the house about basic sanitation measures we learn from school, like covering our food, desilting gutters, washing hands with soap and water and many more.
In conclusion, we must all come together as one people to put these into practice, and we will live healthily, have access to clean water and work towards the betterment of the Builsa land, Ghana and the world at large. My name again is Amwambey Francisca. Thank you.
This article was written by Miss Amwambey Francisca, an immediate past student and member of the Debate and Leadership Team of Siniensi Junior High School when she was in form two. The article was presented to her colleague students at said school on 26th July 2018. In the article, She discussed about clean water and the need the practice good sanitation which affects our daily lives.
Contact us via Email: [email protected]
Tel: 0241530902 / 0541350207
Like our page on facebook: https://www.facebook.com/dlt.siniensijhs/
Read More of our articles: https://www.modernghana.com/section/DebateLeadershipTeam