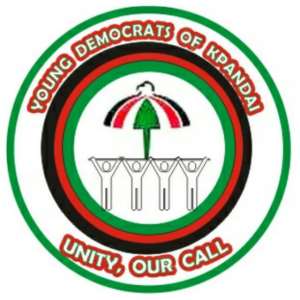 As part of the initiatives by the young Democrats of Kpandai to take back the parliamentary seat of the Kpandai constituency from the NPP, the Young Democrats met after the primaries to identify the best methods and strategies to defeat their opponent.
The Young Democrats Of Kpandai in the first among others, visited all the aspirants to congratulate them for the cooperation and understanding that led to the success of the elections.
During the visit, all the aspirants pledged to support the elected parliamentary candidate, Hon. Nsala Daniel Wakpal to become the next member of parliament for the Kpandai Constituency.
All the aspirants testified that the parliamentary seat of Kpandai Constituency actually belongs to the NDC but the NPP won the seat just by a chance and it can be retrieved in 2020 through unity and togetherness.
"As far as the party faithfuls and Almighty God elected Hon. Nsala to Lead us, the best is to support and rally behind him to win in 2020. We have already secured a seat in parliament for Hon. Nsala per our readiness to work and attend to all calls by the party," The president of the young Democrats Of Kpandai revealed.